Singapore as Strategic Hub for Industries Serving High-end Applications
Publish date: 2023-03-15
Singapore has retained its key role in Southeast Asia as ideal location for businesses serving the needs of industries for the latest technologies and logistics. As the region's plastics market size is projected to expand in the next few years – owing to the fast-growing application sectors in Vietnam, Malaysia, and Thailand – Singapore is poised to become the research and development (R&D) hub that will serve dynamic industries that demand specialized plastic production processes and engineering plastics.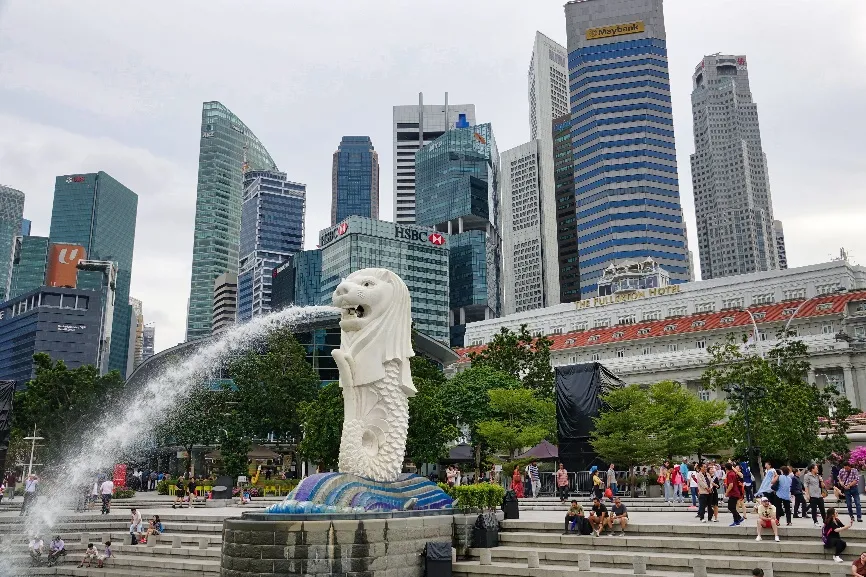 Singapore is an ideal location for businesses serving the needs of high-end industries. (Photo: Pixabay)
The implementation of Industry 4.0 in Singapore's manufacturing sector has provided huge opportunities for key sectors such as 3D printing, medical and pharmaceutical devices, robotics and automation, electronics and semiconductors, food & beverage packaging, energy generation and transportation, among others. The robust industrial sector has also been fast tracking its race to achieve Industry 4.0 standards, thus embracing the latest developments in automation, Internet of Things (IoT), smart manufacturing, and digitalization.
Supporting the needs of electronics manufacturing in the region
There is no denying that Singapore is the center for electronics and semiconductor production in Southeast Asia, providing high value-added electronic parts and components to domestic and international markets. The electronics manufacturing industry accounts for about 40% of Singapore's manufacturing output. The consumer electronics market of Singapore is projected to post US$2.36 billion revenues in 2023, according to Statista estimate, reflecting its importance as a market as well.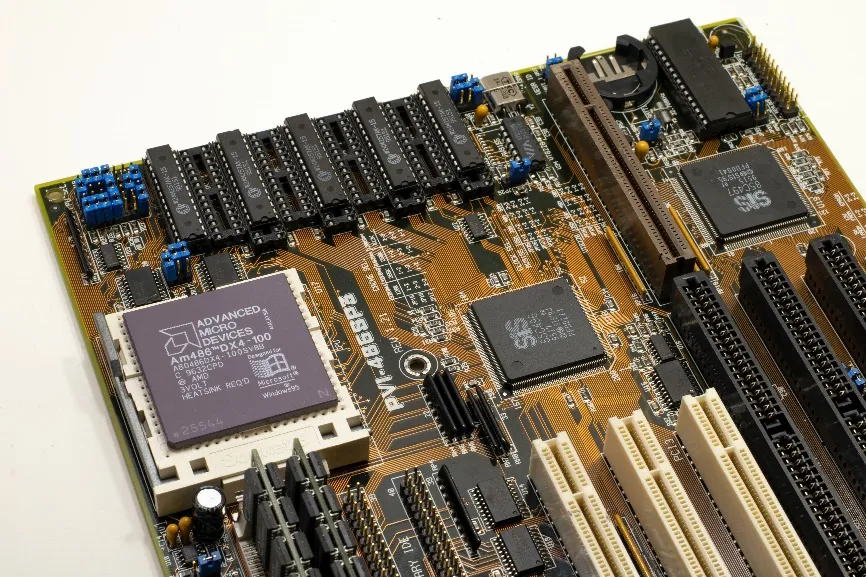 Singapore's consumer electronics market is projected to post US$2.36 billion revenues in 2023, according to Statista. (Photo: Nicolas Foster/Pexels)
The global electronics industry is estimated to grow to US$3.3 trillion in 2030, driven by artificial intelligence (AI), 5G, automotive and electrification of vehicles. This is expected to create huge demand for microchips and semiconductors, which are high-growth areas for Singapore, according to Enterprise Singapore, a government agency promoting enterprise development. In this sector, plastics can provide many benefits as engineering plastics now offer enhanced electrical insulation and flame-retardant properties alongside weight reduction and anti-corrosion advantages.
3D printing as game changer in industrial production
Over the years, Singapore has carved a niche in additive manufacturing or 3D printing with many advances in this area spearheaded by domestic research institutions and private companies. The National Additive Manufacturing Innovation Cluster (NAMIC) was created by the Singapore government to speed up the development and application of 3D printing technologies in domestic industries to help them transform into high value-added manufacturing sectors. In its white paper on additive manufacturing, thyssenkrupp cited the potential of ASEAN region in this area as it launched its AM TechCenter Hub in Singapore. The company expects additive manufacturing to generate US$100 billion in economic value by 2025 in the region.

Research institutions, such as the Singapore Centre for 3D Printing at the Nanyang Technological University (NTU), have been developing processes to improve 3D printing. Its partnership with private companies has enabled improvement in 3D printing techniques. One example of the collaboration was the joint innovation research partnership in advanced research in 3D pallet-based polymer technology between NTU Singapore and ARBURG. The research focuses on pellet-based material jetting, a response to the growing trend in polymeric pellet-based 3D printing for products prototyping and manufacturing.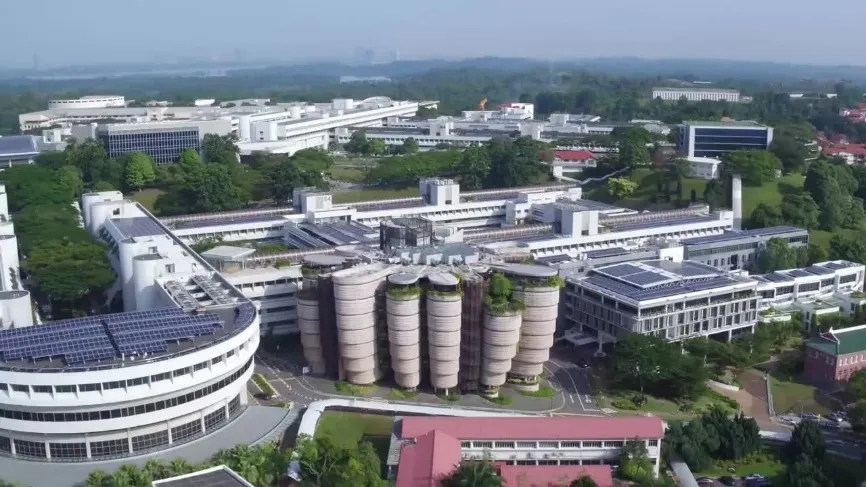 The Singapore Centre for 3D Printing at the Nanyang Technological University (NTU) has enabled joint partnerships to improve 3D printing techniques. (Photo: NTU)
Several major companies engaged 3D printing are also operating at the Jurong Innovation District (JID), known as Asia's center for advanced manufacturing. Siemens operates its Advance Manufacturing Transformation Centre (AMTC) at the district, the first of its kind hybrid competence center offering training and support to facilities in Southeast Asia. The center enables companies to create digital twin models of envisioned advanced manufacturing plants. It carries out prototyping and low volume production with the support of on-duty additive manufacturing experts and technology partners.

DMG Mori, a pioneer in 3D printing multi-material die cast molds, also has a facility at the JID offering support in technology development for its equipment, systems and software. Its 3D printing machines can add materials by powder nozzle welding and remove material by full 5-axis milling. The 3D printing machines from DMG Mori are also fully digitalized.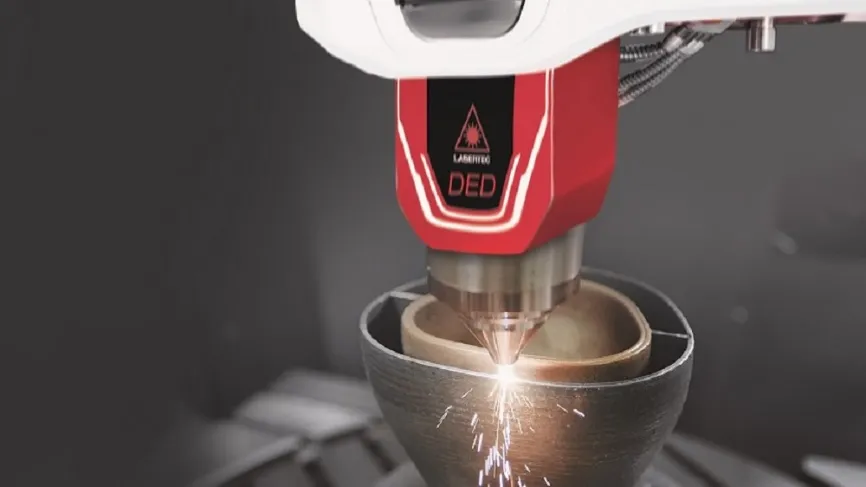 DMG Mori operates a facility in Jurong Innovation District for the development of its hybrid 3D printing technology. (Photo: DMG Mori)
Sodick also operates the Sodick Singapore Techno Centre (SSTC) in JID to promote adoption of advanced 3D printing technologies and enable companies to test and experience the benefits of 3D printing.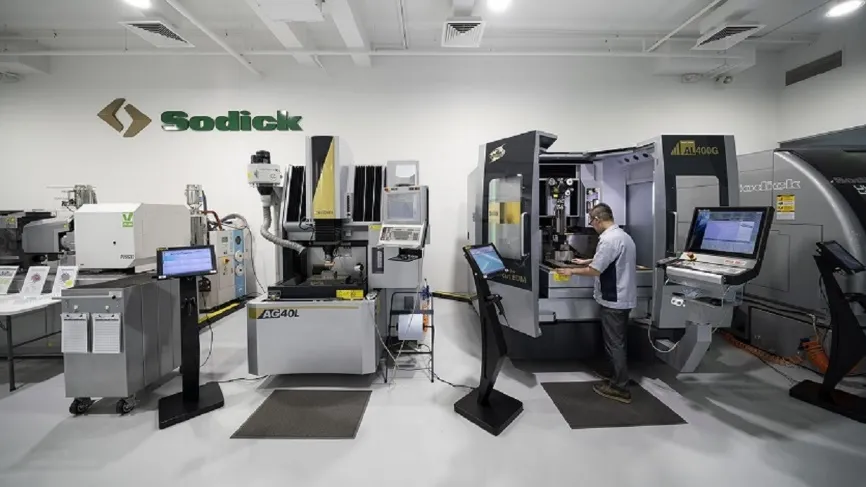 Sodick Singapore Techno Centre (SSTC) in JID promotes advanced 3D printing technologies. (Photo: Sodick)
Medical devices production responds to regional needs
Singapore has taken a significant role in the pharmaceutical and medical field given its more advanced medical facilities and production capabilities. Its medical devices industry is estimated at US$1.3 billion by 2023 due rising government spending, ageing local population, and demand from countries in the region, according to the Asean Briefing by Dezan Shira and Associates. Investors in this specialized field are attracted by Singapore's strong R&D capabilities and facilities. The coronavirus pandemic highlighted Singapore's leading role in the medical sector, with BioNTech and Pfizer, which developed the COVID-19 vaccine, setting up a manufacturing facilities in Singapore. This is the first facility in Asia for BioNTech for messenger ribonucleic acid (mRNA) vaccine and will reportedly be operational by late 2023.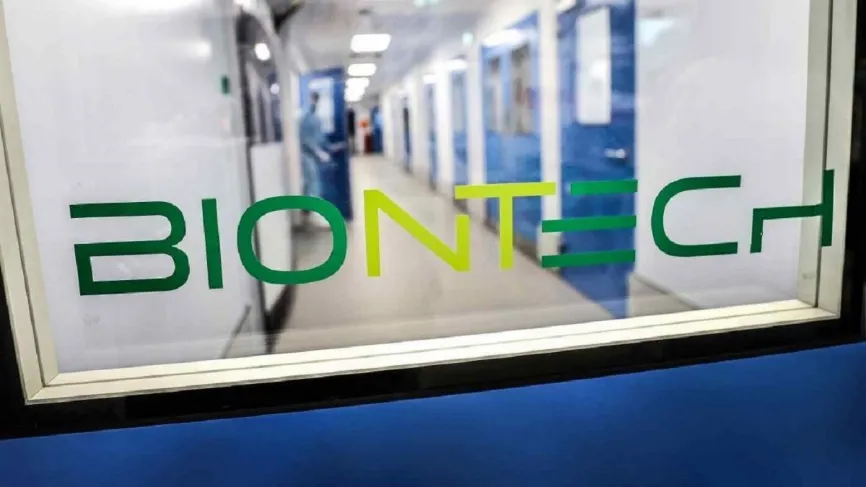 BioNTech is building an mRNA vaccine plant in Singapore – its first facility in Asia. (Photo: BioNTech)
Driving production of EVs and renewable energy sources
The Singapore Green Plan 2030 serves as Singapore's national agenda on sustainable development. The Plan specifies the use of cleaner-energy vehicles in both public and private transportation. This is expected to spur demand for electric vehicles (EVs) as diesel cars and taxis, for instance, will cease starting 2025 and EVs will take over.

The automotive market in Singapore has leaned towards IC engine-based vehicles and EVs. Leading automotive brands have recognized Singapore as an attractive market, especially for EVs. One example is the move of Renault Singapore towards full electrification with the target launch of its first model of the entire EV range this year. The move is in tune with Renault's global direction to expand its electric mobility offerings and in support of the Green Plan. The range will include new commercial and passenger EV models, all set to arrive throughout the year.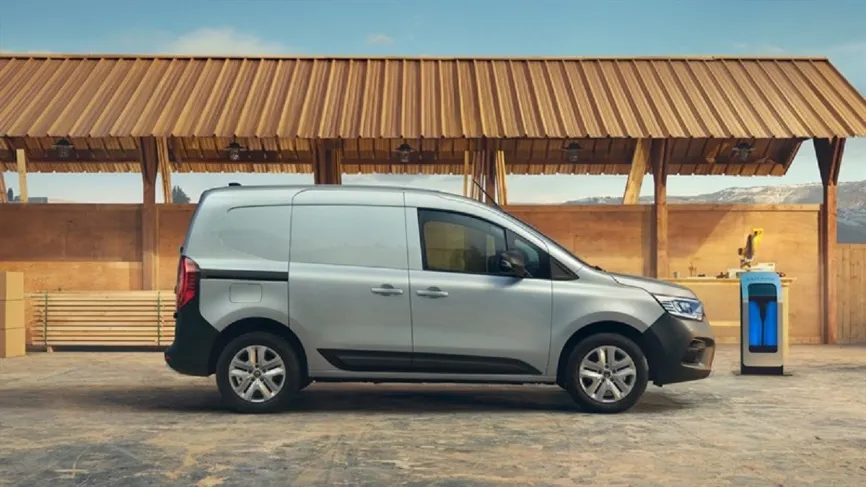 Renault Singapore moves towards full electrification in response to Singapore's Green Plan 2030 with new models of EVs. (Photo: Renault Singapore)
Singapore also offers an attractive market for renewable energy with use of solar energy expanding by more than six times in the past five years. Demand for solar panels has been on the rise as solar energy is geared to provide electricity to 350,000 households a year. More business are also shifting to renewable energy.

TotalEnergies ENEOS, for instance, signed another rooftop solar PV (photovoltaic) installation with CARROS Centre, Singapore's largest freehold automotive hub to power its facility with renewable energy. This is the second project of TotalEnergies ENEOS for CARROS Center, the first one was signed in 2019 for the installation of rooftop PV system. Upon completion, the 1 megawatt-peak (MWp) solar energy system is expected to produce about 1,250 MWh of electricity annually, enough to power about 275 four-room HDB flats for a year. The solar power system will also help avoid over 480 tons of carbon dioxide emissions annually, equivalent to planting over 7,200 trees.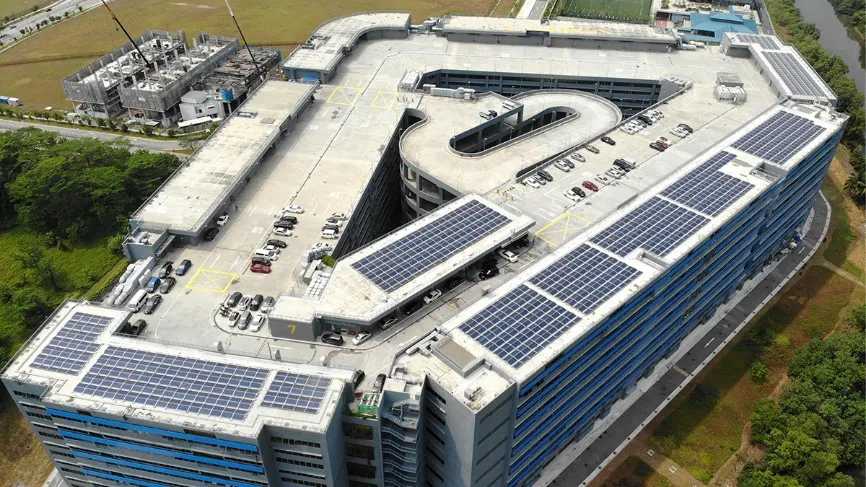 CARROS Centre's facility in Singapore where the solar rooftop will be installed by TotalEnergies ENEOS. (Photo: TotalEnergies ENEOS)
Engineering plastics support specialized applications demanding high performance
Singapore's plastics industry has been providing much needed raw materials for specialized high-end applications owing to the innovations of material solutions companies operating in the country.

Mitsui Chemicals is raising its capacity by constructing a new plant to produce the high-performance elastomer Tafmer. To be located at the company's Jurong Island site, the new facility will add 120,000 MT/year of Tafmer capacity once the plant becomes operational in 2024. Tafmer is used both as a soft molding material and as a resin modifier that dramatically improves resin properties, hence is used across a wide range of fields, including solar cell components, packaging materials, engineering plastic modifiers, sports shoes and automotive parts.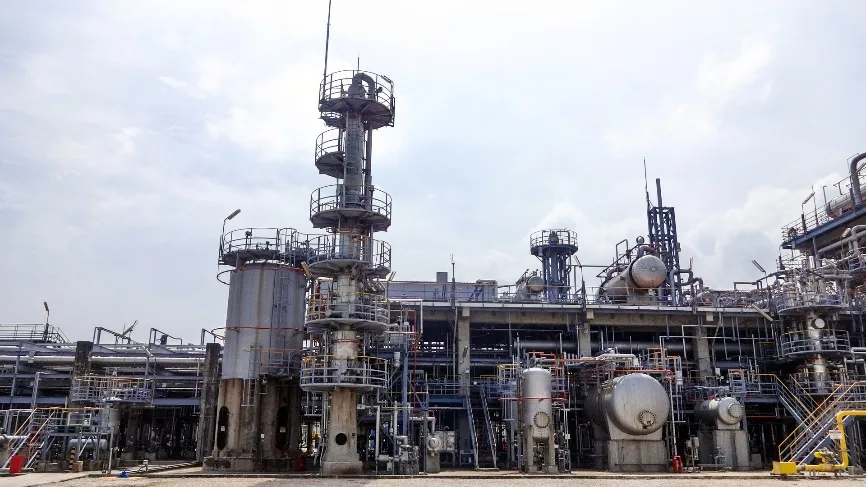 Mitsui Chemicals is expanding its capacity for the production of Tafmer high-performance elastomer in Singapore. (Photo: Mitsui Chemicals)
Penn Color, a US-based producer of color concentrates and pigment dispersions for plastics, has opened its Singapore Technology Center in January this year. The state-of-the-art facility will allow the organization to get closer to its Asia-Pacific customers, and to better meet their needs. The Technology Center aims to serve as location for brands, designers, converters, materials & equipment suppliers, to come together and harness their collective creative power to conceive, develop and validate new products. The laboratory provides access to a full set of capabilities and enabling technologies, specifically developed by Penn Color to accelerate design, prototyping and sampling.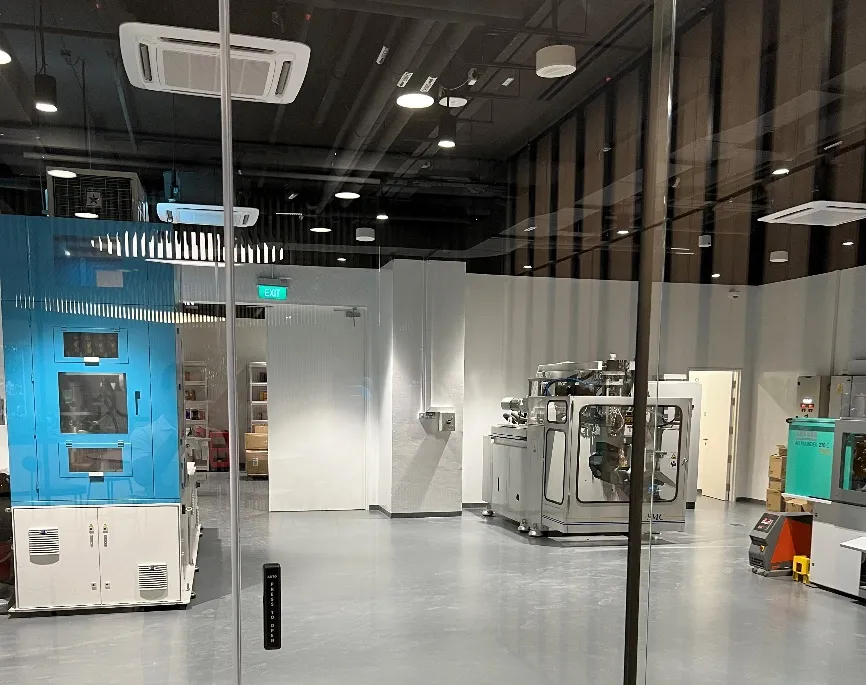 Penn Color opens its Singapore Technology Center in January 2023. (Photo: Penn Color)
With the growing preference for renewable energy, PlasticBean (an Archwey company) has partnered with EDPR Sunseap, Singapore's leading clean energy solutions provider, to orchestrate a master plan for the application of recycled plastics as a main ingredient for floating solar. Pontoons built using BLUEWAVE®, a recycled material made entirely from ocean-bound and local post-consumer plastic waste, will support the solar farm, significantly reducing the amount of virgin plastic used in construction, a big step towards a 100% renewable future. Prior to this, floating solar was constructed using 100% virgin plastic pontoons, derived from oil, making them a drain on the planet even as they create renewable energy. Archwey's thermoplastic BLUEWAVE® removes the need for virgin plastic.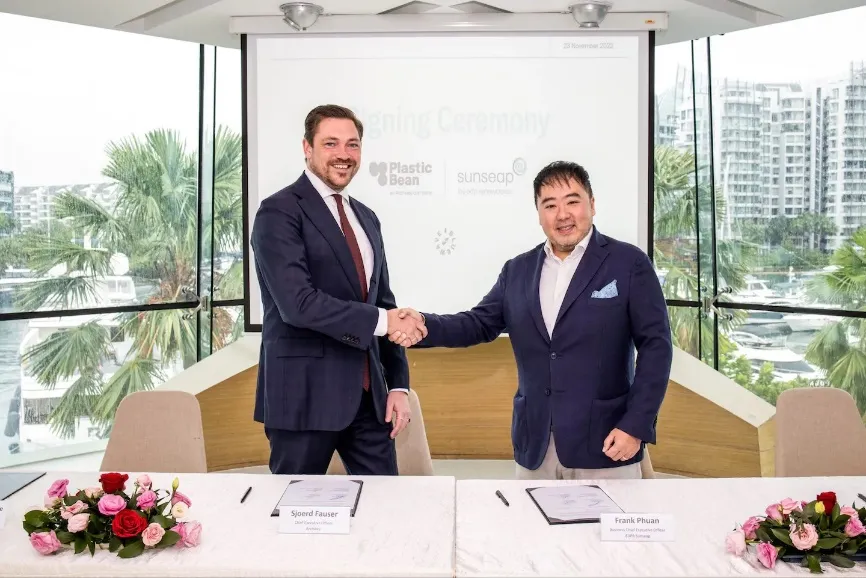 PlasticBean (an Archwey company) teams up with EDPR Sunseap for the application of recycled plastics as a main for floating solar. (Photo: Archwey)
Asahi Kasei Plastics Singapore Pte Ltd (APS), a wholly owned subsidiary of Asahi Kasei, was granted international certification ISCC PLUS1 for its polyphenylene ether (PPE) as a sustainable product. The production of PPE using biomass-derived raw material has been scheduled to commence in January 2023. PPE is an engineering plastic that is blended with other resins such as polystyrene and polyamide to form modified PPE (m-PPE). Asahi Kasei's Xyron™ m-PPE is widely used in automotive parts, consumer electronics, and industrial products.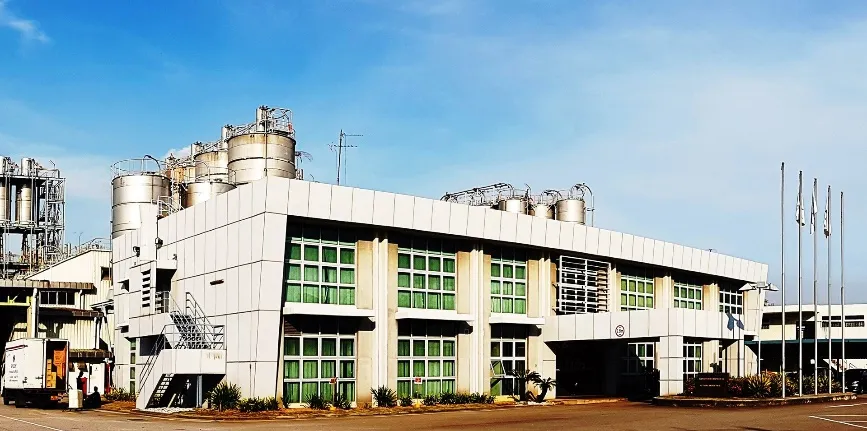 Asahi Kasei Plastics Singapore Pte Ltd receives ISCC PLUS1 for its polyphenylene ether (PPE) as a sustainable product. (Image: Asahi Kasei)
At CHINAPLAS 2023, Asia's No. 1 plastics and rubber trade fair, more than 3,900 exhibitors are demonstrating their capabilities and breakthrough technologies to support the high-end applications of plastics in Singapore and the rest of Southeast Asia. The exhibition has been well-attended by visitors from Singapore who are always eager to expand their network and learn from exhibitors the latest production techniques for more efficient and profitable operations.
China has reopened its borders to overseas travellers and welcomes travellers from the world. The easing of travel restrictions would provide more convenience to overseas visitors for their trip to CHINAPLAS in Shenzhen, PR China. CHINAPLAS 2023 is ready to receive crowds of international visitors in Shenzhen. It is a golden opportunity to visit the exhibition in person to reactivate the physical contacts with suppliers and partners, master updated trends, meet startups and rising stars, get ideas for business planning, and discover industry highlights. Grasp this chance to click
HERE
to pre-register CHINAPLAS 2023 now!
About CHINAPLAS 2023
CHINAPLAS 2023, recognized as Asia's No.1 flagship event for plastics and rubber industries, will take place from April 17-20 2023 in Shenzhen World Exhibition and Convention Center (SWECC), Shenzhen, PR China. There shall be more than 3,900 renowned exhibitors and 9 country/region pavilions from Austria, France, Germany, Italy, Japan, Switzerland, United Kingdom, United States, and Taiwan region. The 18 theme zones shall cover injection molding solutions, extrusion machinery, 3D technologies, recycling technology, smart manufacturing solutions, bioplastics, composites and high performance materials, thermoplastic elastomers & rubber, etc.
To cope with the fast-changing global sourcing conditions all year round, overseas buyers are also now able to connect with thousands of materials and machines suppliers via CPS+ eMarketplace, a specialized online sourcing & business matching platform serving global buyers looking for plastic and rubber materials, machinery, semi-finished products and services from all over the world. Global buyers may view product information, get quotation and communicate their sourcing needs on the platform for precise and quality business matching anytime and anywhere.
For more information, please visit:
www.chinaplasonline.com
Experience CPS+ eMarketplace:
www.chinaplasonline.com/eMarketplace