Malaysia's Plastics and Rubber Industries Respond to Global Trends
Publish date: 2023-03-15
The resiliency of Malaysia's industrial sector has been placed into the spotlight following the downtrends experienced due to the coronavirus pandemic, which affected other countries in the region as well. The World Bank forecast indicates that the Malaysian economic growth could reach 4% in 2023 as it emerges from the effects of the pandemic. Its industries are now getting back to pre-pandemic conditions, and industrial production as of November 2022 posted 4.8% year-on-year growth, based on data from the Department of Statistics. The resurgence is largely due to the contribution of manufacturing, electrical and electronics products sectors. Moreover, manufacturing sales increased during the period, driven by higher domestic demand for electrical and electronic products, petroleum, chemical, rubber and plastic products.

Malaysia has also been attracting investments, an indication of the growing confidence on its investment climate. From January to September 2022, Malaysia recorded approved investments amounting to US$41.7 billion of which nearly 68% are foreign investments, based on government figures. Digitalization has become imperative in a growing number of industries who are keen on investing in products and services related to artificial intelligences (AI), cloud computing, automation and Internet of Things (IoT), an indication of the promising opportunities for those offering more advanced technologies.
Malaysia has been attracting foreign investments, an indication of the growing confidence on its investment climate. (Photo: Pixabay)
6th largest producer of natural rubber and home to major tire companies
Rubber industry is the second most important commodity industry for Malaysia, after palm oil, according to the Malaysian Rubber Board. As the world's sixth largest producer of natural rubber, Malaysia's natural rubber production reaches more than 640,000 tons annually and the country is a major exporter of rubber products. In the Asia-Pacific region, Malaysia is one of the four countries that account for about 80% of the global rubber output, based on the report by ResearchAndMarkets.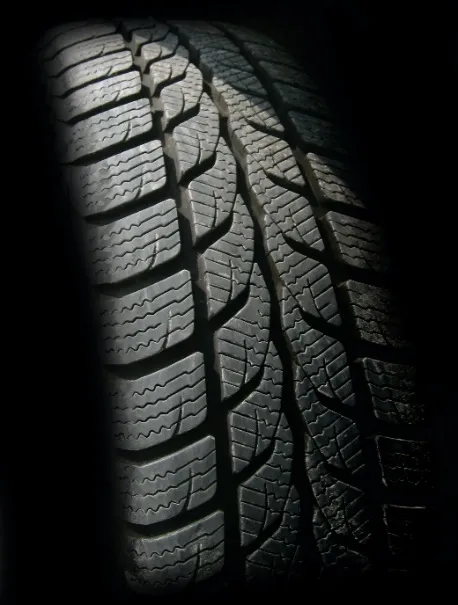 Malaysian tire market to reach US$1.68 billion by 2025 due to rising demand of the automotive industry, according to ResearchAndMarket. (Photo: Gerd Altmann/Pexels)
Another report from the same source estimates the Malaysian tire market to reach US$1.68 billion by 2025 due to rising demand of the automotive industry, in particular sedans and SUVs. According to ResearchAndMarkets, tires manufacturers are introducing performance-oriented tires that are suitable for various driving conditions, thus welcoming technological innovations in this sector. A number of major tire companies are currently operating their production plants in Malaysia, including Michelin Malaysia Sdn Bhd., Continental Tyre PJ Malaysia Sdn Bhd, Goodyear Tire & Rubber Company, Bridgestone Tyre sales (Malaysia) Sdn Bhd., Hankook Tire Co., Ltd., Pirelli Tyre S.p.A, Toyo Tire & Rubber Co., Ltd., among others. Malaysia is also an attractive market for Chinese tire companies due to the sustained domestic demand for high-performance tires, a global trend that Malaysia's tire industry can very well serve.

Malaysia's rubber industry has also been responding to the global trends especially during the pandemic where demand for rubber gloves and medical supplies was at an all-time high. Gloves are also among the main rubber products with the world's biggest producer of rubber gloves, Top Glove, having its headquarters in Malaysia. Top Glove operates around 50 manufacturing facilities located in Malaysia, Thailand, China and Vietnam.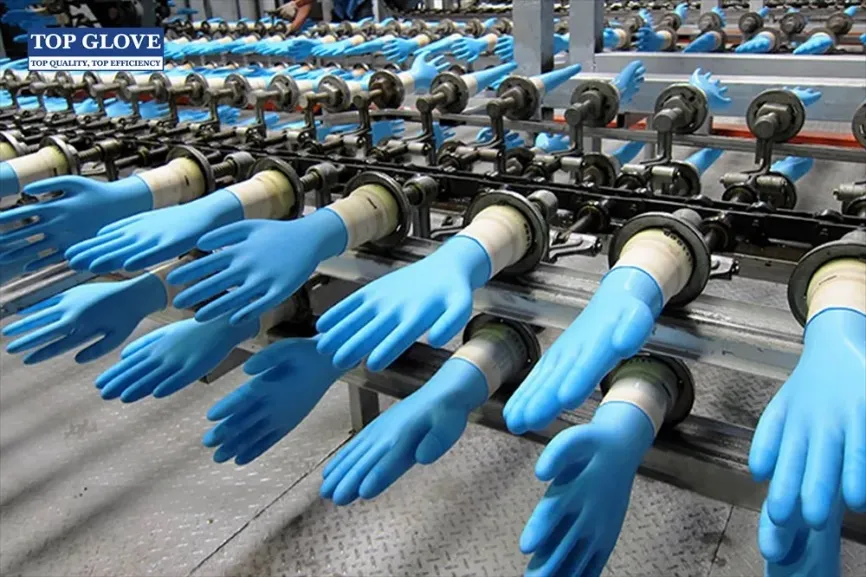 Malaysian company Top Glove is the world's biggest producer of rubber gloves. (Photo: Top Glove)
Smart Glove Holdings Berhad, another leading glove manufacturer in Malaysia, has expanded its capacity with additional investment. The company produces a wide selection of medical gloves sourced from nitrile, natural rubber, polychloroprene and other synthetic rubber.
Plastics industry embarks on circular economy route
The Malaysian plastics market recorded a volume of around 2,500 kilotons in 2021, with growth estimated to reach over 3% annually during the period 2023-2028, according to Mordor Intelligence. Rising demand for food and beverage packaging, as well as intensified production of electronics and consumer products, are expected to fuel requirements for plastics. In particular, bioplastic demand is on the rise with US$3.5 billion in 2022 alone as the country advances to achieve a circular economy.

The launch of the Malaysia Plastics Sustainability Roadmap 2021-2030 by the Ministry of Environment and Water (KASA) provides directions covering the production of plastics, consumption, recycling and waste management, with an important move to implement a circular economy. The roadmap aims to achieve 100% recyclability of plastic packaging and 15% average recycled content by 2030 for plastic products and packaging. As a result, a number of investments have been poured into the construction of recycling plants and production facilities to manufacture environmentally-friendly products.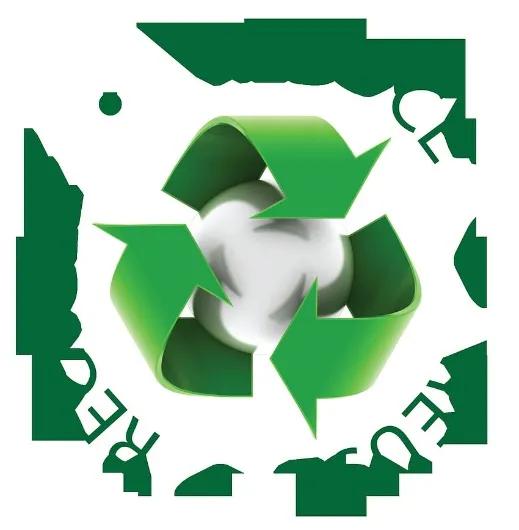 Malaysia Plastics Sustainability Roadmap aims to achieve 100% recyclability of plastic packaging and 15% of average recycled content by 2030.
Large-scale investments into "green" production
Notable investments in recycling plants and production of environmentally-friendly products have brought Malaysia into the forefront of "green technology" as it strives to achieve a circular economy.

Petronas Chemicals Group (PCG) Bhd has signed a memorandum of understanding (MoU) with ExxonMobil for a large-scale implementation of advanced plastic recycling technology to help create a circular economy for plastics in Malaysia. The two companies will also explore opportunities to improve plastic waste collection and sorting in the country. PCG is currently undertaking feasibility studies on plastics recycling. In 2019, it signed an agreement with Plastic Energy to convert end-of-life plastics using a pyrolysis process, and the facility is on track to be operational by 2025. PCG also has a memorandum of agreement with KDEB Waste Management (KDEBWM) and One Biosys Sdn Bhd for the supply of plastic waste from landfills and evaluation of potential collaboration to build waste segregation facilities in Malaysia. Under the MoU, KDEBWM and One Biosys will supply plastics waste that consists of polyethylene (PE), polypropylene (PP) as well and polyethylene terephthalate (PET) to PCG for the production of circular products for food packaging, healthcare, household and industrial applications.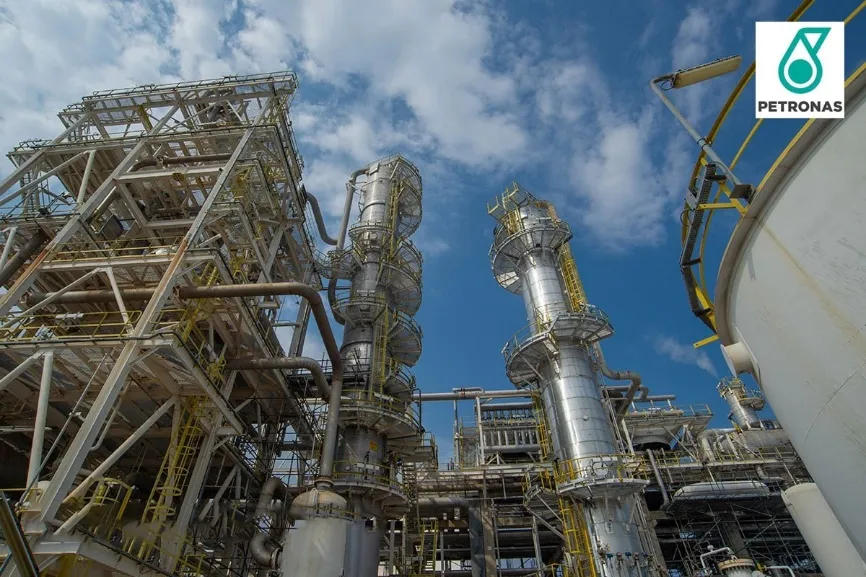 Petronas Chemicals Group (PCG) Bhd in partnership with ExxonMobil for a large-scale implementation of advanced plastic recycling technology. (Photo: PCG)
China-based Intco Recycling Resources announced its investment of US$126 million to build a new factory in Malaysia. The waste plastics processing facility of Unit Intco Malaysia is set to have a capacity of 100,000 tons a year. The plant will produce plastic bottles made from three types of waste plastics, polyethylene terephthalate (PET), polypropylene (PP) and polyethylene (PE), which will be collected from its global recycling network. Intco already has a polystyrene (PS) foam recycling factory in Malaysia with a capacity of 100,000 tons a year.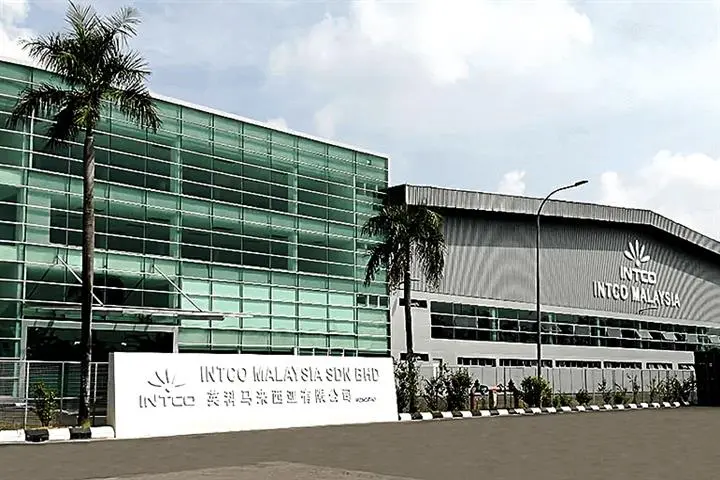 Intco Recycling Resources announced its investment of US$126 million to build a new factory in Malaysia. (Photo: Intco Malaysia)
The production of environmentally-friendly materials has also been an important sector as exemplified by the move of KRAIBURG TPE, a global TPE manufacturer of thermoplastic elastomer products and custom solutions with operations in Malaysia, to offer its latest THERMOLAST® R RC/PCR/AP and RC/FC/PCR/AP sustainable TPE compounds for the Asia Pacific market. Produced in Malaysia, the RC/PCR/AP series includes compounds with 25-48% post-consumer recycled content (harness-dependent) for a wide range of applications requiring adhesion to PP in multi-component parts or single component parts.
As Malaysia's industrial sector aims towards sustainability, it is expected to require a new breed of state-of-the-art recycling technologies and environmentally-friendly materials. At CHINAPLAS 2023, Asia's No. 1 plastics and rubber trade fair with over 3,900 exhibitors, buyers from Malaysia and all around the world will be presented with vast opportunities to reach out to top suppliers and source industry-leading technologies to upgrade their production efficiency.
China has reopened its borders to overseas travellers and welcomes travellers from the world. The easing of travel restrictions would provide more convenience to overseas visitors for their trip to CHINAPLAS in Shenzhen, PR China. CHINAPLAS 2023 is ready to receive crowds of international visitors in Shenzhen. It is a golden opportunity to visit the exhibition in person to reactivate the physical contacts with suppliers and partners, master updated trends, meet startups and rising stars, get ideas for business planning, and discover industry highlights. Grasp this chance to click
HERE
to pre-register CHINAPLAS 2023 now!
About CHINAPLAS 2023
CHINAPLAS 2023, recognized as Asia's No.1 flagship event for plastics and rubber industries, will take place from April 17-20 2023 in Shenzhen World Exhibition and Convention Center (SWECC), Shenzhen, PR China. There shall be more than 3,900 renowned exhibitors and 9 country/region pavilions from Austria, France, Germany, Italy, Japan, Switzerland, United Kingdom, United States, and Taiwan region. The 18 theme zones shall cover injection molding solutions, extrusion machinery, 3D technologies, recycling technology, smart manufacturing solutions, bioplastics, composites and high performance materials, thermoplastic elastomers & rubber, etc.
To cope with the fast-changing global sourcing conditions all year round, overseas buyers are also now able to connect with thousands of materials and machines suppliers via CPS+ eMarketplace, a specialized online sourcing & business matching platform serving global buyers looking for plastic and rubber materials, machinery, semi-finished products and services from all over the world. Global buyers may view product information, get quotation and communicate their sourcing needs on the platform for precise and quality business matching anytime and anywhere.
For more information, please visit:
www.chinaplasonline.com
Experience CPS+ eMarketplace:
www.chinaplasonline.com/eMarketplace