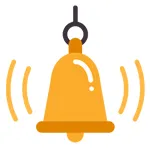 "CPS+ Limited-Time Bonus"
Only 3 STEPS to earn your FREE USD60 Amazon e-Gift Card!
1. Post your sourcing request on CPS+ eMarketplace
2. First 150 eligible participants will receive a congratulation email within 7 working days by the end of the promotion period (15 March, GMT+8)
3. An email with a link to redeem the FREE e-Gift Card will be sent to you directly

CPS+ eMarketplace
Your Global Plastics & Rubber Solutions e-Sourcing Platform
CPS+ eMarketplace, a specialized e-sourcing platform serving global buyers who are looking for plastics and rubber technologies, has information of 4,000+ worldwide suppliers and 7,000+ products.

How does CPS+ eMarketplace help global buyers to achieve procurement goal faster, more cost-effectively and efficiently?
Powered by CHINAPLAS, World's Leading Plastics & Rubber Trade Fair, CPS+ eMarketplace encompasses full spectrum of services which include:
Precise Search
It supports precise search, namely to search by Keywords, Product Categories, Applications of the Technology, Tech Debut of the Year and Country Origins of Suppliers in CHINAPLAS
Fast and direct connection
CPS+ eMarketplace enables contact with technology makers (not their distributors) never so easy. Users can drop messages to suppliers and ask for quotation
Trouble-free business matching service
Simply submit your procurement requests to us and our professional team will match the right suppliers for you
Easy collect and share
Collect and share your favorite products/suppliers with just one click
Please let us know your sourcing needs by posting your sourcing request and we will connect you with the right suppliers free of charge.
1.
The definition of "Eligible Participant" (hereinafter referred to as "participant") of "CPS+ e-Marketplace Limited-Time Bonus" (hereinafter referred to as "Campaign"):
i. Participants from the following countries/regions are eligible to participate the Campaign: Vietnam, Malaysia, Thailand, Philippines, South Korea, Pakistan, Japan, Saudi Arabia, Egypt, Algeria, USA, Mexico, Latin America, Russia, Turkey, Poland, Hong Kong SAR and Taiwan Province
ii. Their working units have sourcing needs of plastics & rubber raw materials and related machines; AND
iii. They are plastics & rubber products manufacturers or end user product manufacturers which include but not limited to the industries of automotive, packaging, electronics, building materials, medical supplies, etc.; OR
iv. They are agents, trading companies or distributors for plastics & rubber raw materials and related machines; AND
v. They must use working email address with business/company domain to post sourcing request
CPS+ e-Marketplace Limited-Time Bonus (round1) winners are not eligible to participate this Campaign.
2.
The first 150 participants who posted eligible sourcing request will get a FREE USD$60 Amazon e-Gift Card (hereinafter referred to as "the e-Gift Card") and each eligible participant is entitled to redeem one e-Gift Card only. Each eligible participant will receive a notification email in 7 working days after the end of the Campaign. The link for e-Gift Card redemption will be sent out in a separate email after the eligible participants complete a survey sent by the organizer. The organizer has no responsibility to control how the e-Gift Card provider use the personal information.
3.
"Eligible sourcing request" refers to one of below items:
i. looking for products
ii. products inquiry
iii. asking for quotations
iv. purchasing products
v. requesting for products catalogues
Submission with clear and concise description of sourcing request is a compulsory requirement for organizer to decide and select the eligible sourcing requests for the Campaign.
Participants should provide as much details as possible, e.g:
i. Material properties
ii. Machine specifications and production capacity
iii. End products you are making and their dimensions
iv. Target markets
v. Budget, etc.
Click
here
to check out examples of clear and concise descriptions of eligible sourcing requests.
4.
The sourcing request posted by the participant must be concrete and valid. Any fake sourcing request, advertisement, sales promotion, finding cooperating partner, request for contact / appointment scheduling, request for product catalogue, request for sample or other general inquiries, etc., will not be accepted. The organizer reserves the right of making the final decision on all the applications.
5.
After receiving sourcing request from the participant, the organizer may further contact the participant by email/phone for more details. If the participant cannot be reached, the application will not be considered.
6.
Participant are allowed to post more than one sourcing request. The organizer will provide the matching service for each valid request to the participants.
7.
The organizer reserves the right to revoke the winner's eligibility for the FREE e-Gift Card if the winner provides incomplete and fake personal information.
8.
The FREE e-Gift Card shall be void if the winner cannot confirm his / her identity or claim the FREE e-Gift Card within the prescribed period.
9.
All e-Gift Cards cannot be exchanged or redeemed for cash.
10.
The organizer reserves the right to publicize the winner's name and other relevant information for marketing purpose.
11.
The organizer is not the service provider of the e-Gift Card. Any inquiry or complaint in relation to the e-Gift Card, products, services, and warranty issue with the transactions made in www.amazon.com should contact relevant service provider directly. The organizer has no responsibility to handle any complaints arising therein.
12.
The organizer reserves the right to modify the terms and conditions, to change or terminate the Campaign without prior notice. The organizer shall bind in all matters and make the final decision on all disputes.