CHINAPLAS 2023
Admission for Media
Please pre-register HERE before April 11, 2023 17:00 (GMT+8) as visitor and receive your visitor eBadge (for local Chinese media) or confirmation letter (for overseas / HK / Taiwan media);
For local Chinese media, please present your eBadge with personal identity document for admission at the fairground;
For overseas media, please bring your confirmation letter along with personal identity document and redeem your visitor badges at "Pre-registered Visitor's Badge Redemption Counter";
Media may get a press badge at Press Centre after admission.
Please buy an admission ticket (1-Day Pass RMB ¥50, 4-Day Pass RMB ¥80) with real-name registered at the "Visitor Registration Counters" and receive a paper badge for entry.
We are delighted to offer free admission for exhibition to media. Please apply for the pre-registration or admission fee reimbursement at Press Centre with the online payment receipt or online or physical Chinese VAT Invoice (fapiao).
Please see below location map for "Visitor Registration Counters". The locations are circled for your reference.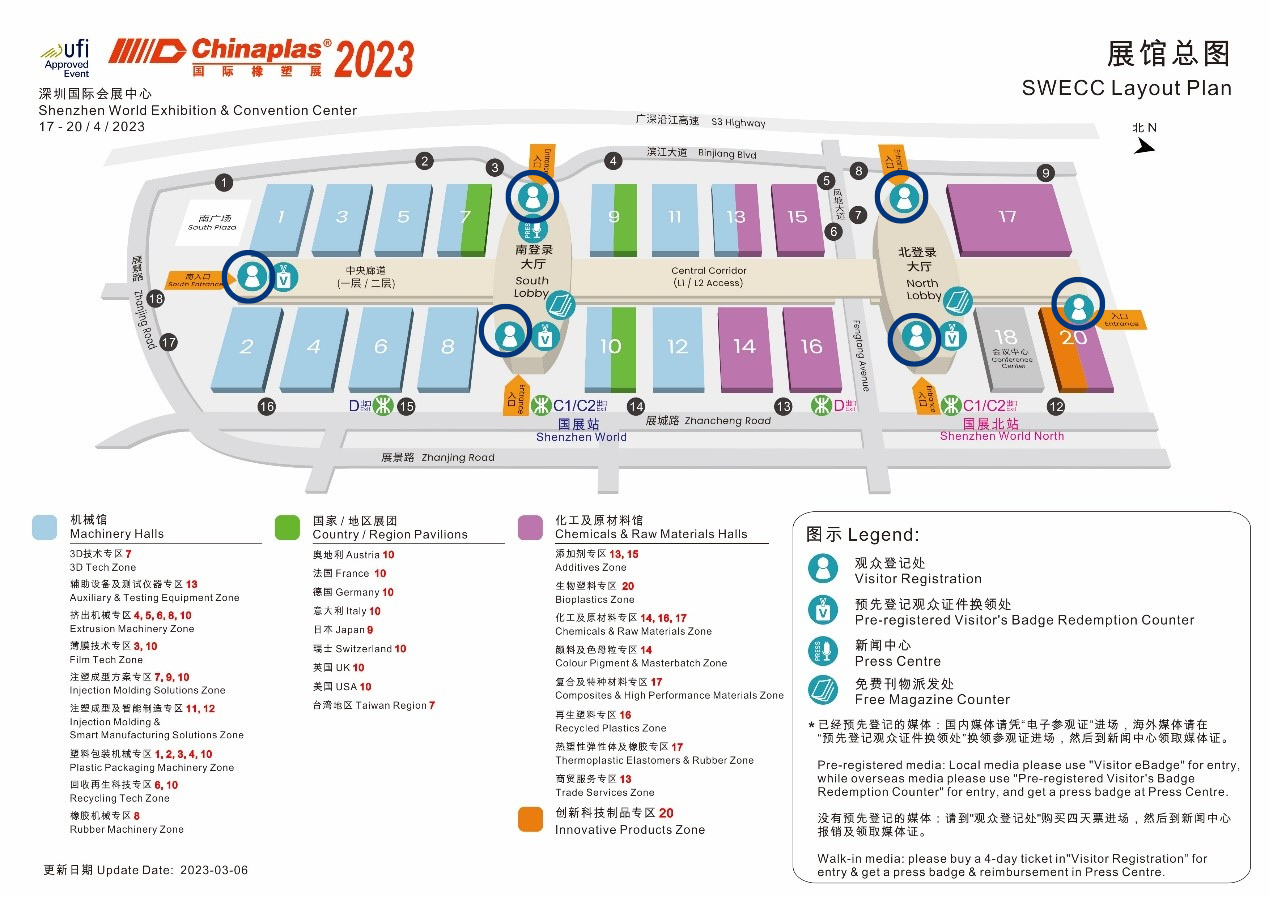 Located at Room B & D, Media Center (South), South Lobby West (Level 1), Press Centre is a comfortable place exclusively for media to work and relax. You are welcome to get a press badge with your business card at Press Centre to enjoy the service and reimburse the paid pre-registration or admission fee.
Press Centre offers the followings:
Press admission fee reimbursement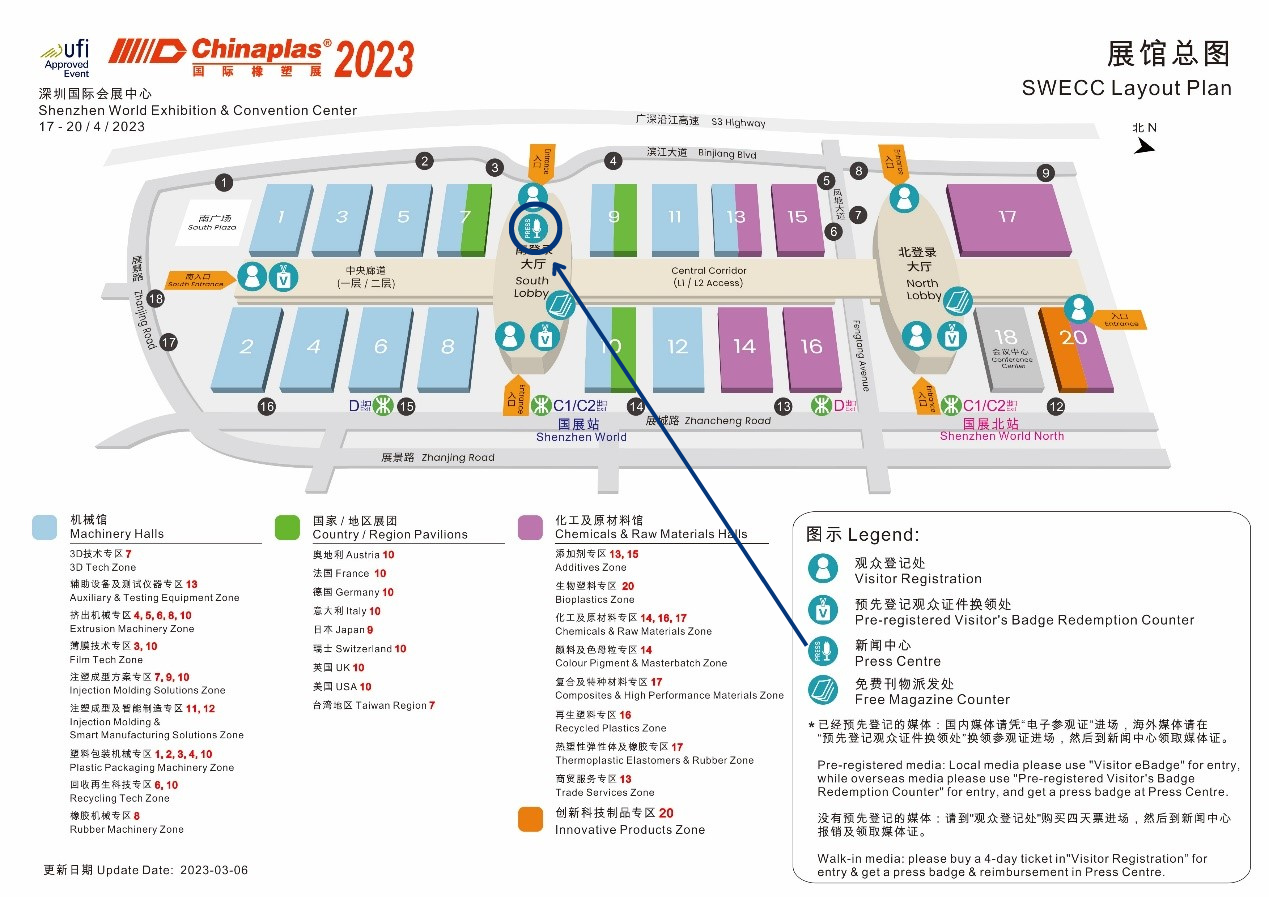 To enhance your show visiting experience, you are recommended to scan the below QR code to use iVisit. No Installation is required, enabling easy access to e-floor plan with valuable thematic visiting routes, catering and concurrent events information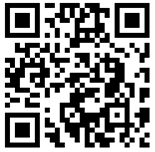 For media inquiries:
Ms. Adele Fung / Cynthia Lau
Marketing Communications Department
Adsale Exhibition Services Ltd.
(852) 2516 3316 / 2516 3583
(86) 132 6697 0920 / 132 6697 6752