Vietnam Takes Central Role as Regional Manufacturing Hub
Publish date: 2023-04-04
The plastics industry in Vietnam has been contributing to the country's overall industrial development, and over the years, the industry has grown substantially. A study by the World Bank on Vietnam's plastics industry brings into light how plastics have been extensively used in the packaging, consumer goods, automotive, electronics, transportation/aviation and agriculture. In 2019 alone, the plastics industry's output reached 8.89 million tons, contributing about US$17.5 billion to the national economy or 6.7% of the GDP, according to World Bank figures.

The robust growth of Vietnam's industrial production has been positively reflected in the Vietnamese plastics market which is set to grow by an estimated 8% yearly over the period 2023-2028, according to the report by Mordor Intelligence. While the COVID-19 pandemic adversely affected the Vietnamese plastics market, the recovery of major end-user industries spurred demand that the plastics market has now reached pre-pandemic levels, according to the report.
Vietnam offers opportunities to foreign companies engaged in plastics production. (Photo: Vung Nguyen/Pexels)
Opportunities in this fast-growing market have expanded – especially for those supplying raw materials, finished plastics and processing technologies as Vietnam remains a net importer of these items. Along with the need for engineering plastics, advanced technologies in blow molding, extrusion, injection molding, etc. for the processing of plastics are in high demand. Also, the influx of foreign investors in the manufacturing sector has driven requirements for plastics, especially in such applications as packaging, electrical and electronics, building and construction, automotive and transportation, housewares, furniture, and bedding, etc., based on the Mordor Intelligence report.
Construction plastics in full swing due to building activities
Vietnam's plastics industry development plan saw the increasing strength of the construction industry which now accounts for around 25% of plastics requirements. With the government's plan to build a million housing units in 350 industrial zones and the construction of more factories, the technical plastics segment is seen to benefit.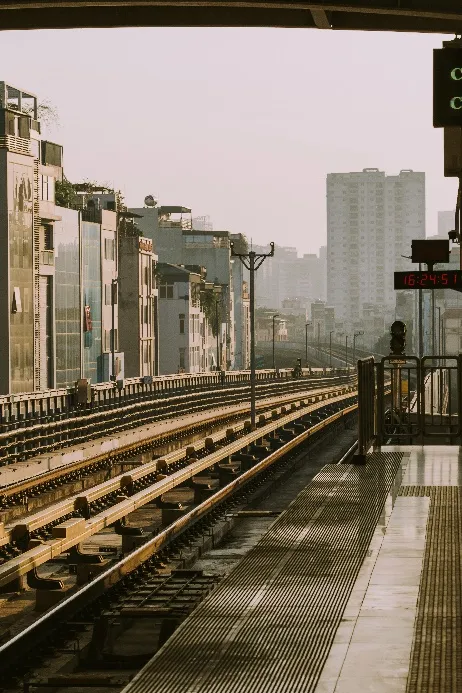 The growth of Vietnam's construction industry creates demand for extrusion technology. (Photo: Minh Duc Trinh/Pexels)
The growth of the Vietnamese construction industry has expanded the needs for extrusion molding technology for making plastic pipes, PVC doors, frames, wall coverings, roofings, etc. The technology is used mainly in building and construction sector for the production of PVC, HDPE, PPR pipes, profile bars, plastic doors and windows, panels, and furniture. Two major companies in the construction plastics segment are Tien Phong Plastic JSC (NTP) and Binh Minh Plastic JSC (BMP).
Packaging sector leans towards sustainability
Packaging remains the biggest user of plastics in Vietnam as this material is the choice for food and beverage packaging, medical and personal care packaging, consumer goods packaging and industrial packaging. The packaging sector is seen to post around 15-20% annual growth in the next few years with more than 900 factories now engaged in this sector. Investments in the packaging sector have also increased over the years with packaging giants relocating their operations into Vietnam's key cities.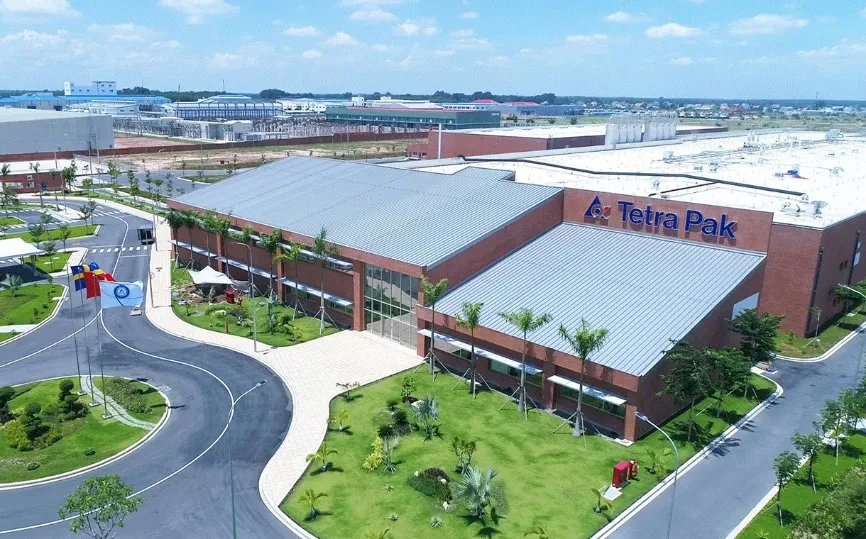 Tetra Pak has increased its production capacity in is Vietnam plant with additional investments. (Photo: Tetra Pak)
One such big player is Tetra Pack, which poured an additional US$5.9 million investment into its packaging material plant in March 2022. This additional investment aimed to raise production from 11.5 billion to 16.5 billion packages to meet the rising demand for aseptic packages in Vietnam and other regional markets.

The following month, Ngoc Nghia Industry-Service-Trading Joint Stock Company (NN) was acquired by Indorama Ventures Public Company Limited (IVL), a move that is seen to strengthen IVL's market position and expand its PET product portfolio.

SCG Chemicals Co. Ltd announced an investment of US$22.7 million in August 2022 for its AJ Plastproject to produce biaxially oriented polyethylene terephthalate (BOPET).

Another company is Billion Industrial Holdings Limited, whose expansion of its manufacturing plants for polyester bottle chips was announced in September 2022. The production capacity of the company's facilities is targeted to increase to 300,000 tons of PET resins.

The Coca-Cola Company has also taken a grip of the market with the introduction of its fully recycled plastic bottles in Vietnam in September 2022.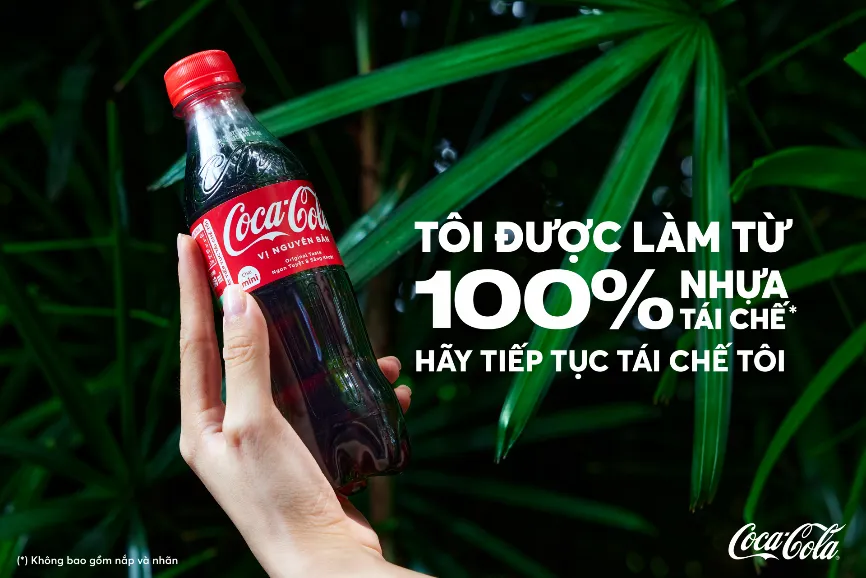 The Coca-Cola Company has introduced its fully recycled plastic bottles in Vietnam. (Photo: The Coca-Cola Company)
Recycling has become an increasingly attractive sector given that the Vietnam recycled plastics market has been on the rise. The law on environmental protection that took effect in January 2022 provides for extended producer responsibility (EPR) where waste collection, recycling and waste management are required from producers. This also set the pace for intensified recycling of packaging creating huge demand for recycling machines.

Private companies have started to implement efficient recycling. One example is the project by Tetra Pack and Dong Tien Packaging and Paper Co., Ltd. for a US$3.97 million to upgrade and expand the recycling capacity of used beverage cartons with thin layer of polymer coatings in Vietnam, the first time a foreign packaging company has invested in domestic recycling. Another company, Duy Tan Plastics Recycling Corporation, a member of PRO Vietnam, is building a US$60 million plastics recycling factory in Long An.
Automobile production benefits from foreign investments
Vietnam's automobile assembly and manufacturing industry has been a recipient of investments from global automobile producers such as Honda, GM, Ford, Toyota, Mercedes-Benz, Mekong Auto Corporation, Isuzu, etc., which are attracted by the lower costs of labor, energy and land. To date, Vietnam is the fourth-largest automobile market in the Southeast Asian region with yearly automobile sales with more than 320,000 cars. Production of automotive parts and components, along with complete vehicles has been growing especially with the recovery in personal consumption after the COVID-19 pandemic.

New investments into Vietnam's automotive industry include that of Great Wall Motor (GWM) and TAG in Hanoi for smarter and cleaner automobiles. Another is a concept vehicle that was presented by Vietnam-based, VinFast, when it underwent transition from internal combustion engines to all-electric. VinFast owns an auto manufacturing complex in Hai Phong that is 90% automated. It has also invested in its own EV battery plant.
Vinfast has taken a new route to produce all-electric vehicles. (Photo: Vinfast)
High-tech products gain production momentum
Vietnam's electronics and electrical products sector is as vibrant as ever with an increasing number of investors setting up factories in Vietnam. This has enhanced the transfer of technology, helping the country adopt state-of-the-art production systems.

One example is BOE Technology Group, a supplier to Apple, which is reportedly planning to invest in two factories in Vietnam to add to its current capacity. BOE Technology Group supplies TV screens to South Korea's Samsung and LG Electronics and is planning to produce more sophisticated OLED screens in its planned Vietnam plant.

Samsung produces 50% of its smartphones from Vietnam and operates a R&D center in Hanoi, considered its biggest center in the region. Apple was reportedly eyeing to produce its MacBook in Vietnam for the first time, while South Korea's Amkor Technology has signed an agreement to construct a US$1.6-billion semiconductor materials manufacturing factory.

All these will add to the growing number of foreign companies already operating their manufacturing facilities in the country for the production of smartphones, laptops and cameras.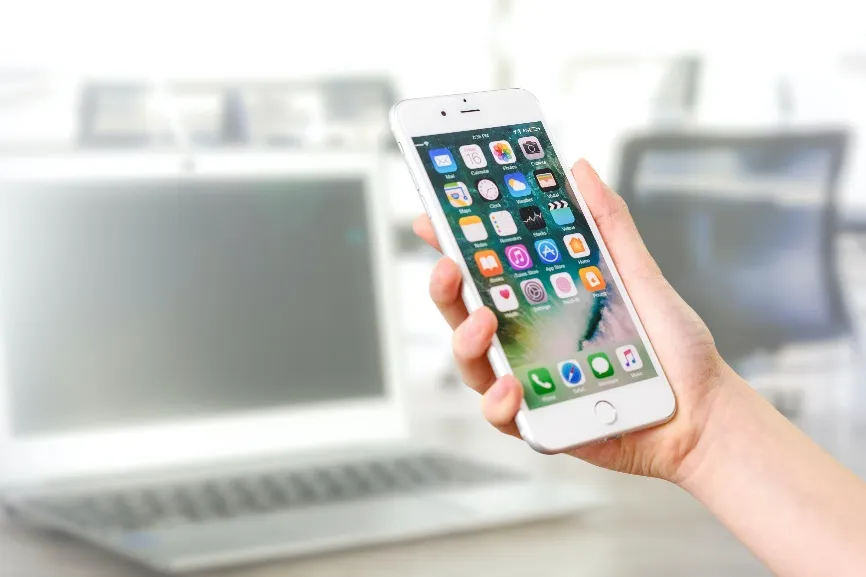 Vietnam serves as ideal location for multinational companies producing smartphones and laptops. (Photo: PhotoMIX Company/Pexels)
At CHINAPLAS 2023, Asia's No. 1 plastics and rubber trade fair, more than 3,900 exhibitors are demonstrating their advanced technologies, machineries, raw materials, tools and auxiliary equipment for visitors from Vietnam and the rest of Southeast Asia to enable them to enhance their position as attractive manufacturing centers in the region.
China has reopened its borders to overseas travellers and welcomes travellers from the world. The easing of travel restrictions would provide more convenience to overseas visitors for their trip to CHINAPLAS in Shenzhen, PR China. CHINAPLAS 2023 is ready to receive crowds of international visitors in Shenzhen. It is a golden opportunity to visit the exhibition in person to reactivate the physical contacts with suppliers and partners, master updated trends, meet startups and rising stars, get ideas for business planning, and discover industry highlights. Grasp this chance to click
HERE
to pre-register CHINAPLAS 2023 now!
About CHINAPLAS 2023
CHINAPLAS 2023, recognized as Asia's No.1 flagship event for plastics and rubber industries, will take place from April 17-20 2023 in Shenzhen World Exhibition and Convention Center (SWECC), Shenzhen, PR China. There shall be more than 3,900 renowned exhibitors and 9 country/region pavilions from Austria, France, Germany, Italy, Japan, Switzerland, United Kingdom, United States, and Taiwan region. The 18 theme zones shall cover injection molding solutions, extrusion machinery, 3D technologies, recycling technology, smart manufacturing solutions, bioplastics, composites and high performance materials, thermoplastic elastomers & rubber, etc.
To cope with the fast-changing global sourcing conditions all year round, overseas buyers are also now able to connect with thousands of materials and machines suppliers via CPS+ eMarketplace, a specialized online sourcing & business matching platform serving global buyers looking for plastic and rubber materials, machinery, semi-finished products and services from all over the world. Global buyers may view product information, get quotation and communicate their sourcing needs on the platform for precise and quality business matching anytime and anywhere.
For more information, please visit:
www.chinaplasonline.com
Experience CPS+ eMarketplace:
www.chinaplasonline.com/eMarketplace