Thailand Seals Enviable Role as Leading Industrial Hub in Southeast Asia
Publish date: 2023-04-13
In Southeast Asia, Thailand occupies a strategic position being a dynamic industrial center whose domestic production has been supplying both local and international markets. As the region's major industrial hub, Thailand boasts of a strong plastics market whose growth momentum has been sustained by the demands of various industries dependent on plastics such as automotive, packaging and medical products. Thus, the Thai plastics market is projected to grow by 4% annually from 2023-2028, as the production of plastics has been recovering due to the resumption of industrial activities, according to a report by Mordor Intelligence. While currently, the government has imposed strict regulations leading to a plastic ban, increased production of environmentally-friendly plastic products is expected to create opportunities in the medium to long term.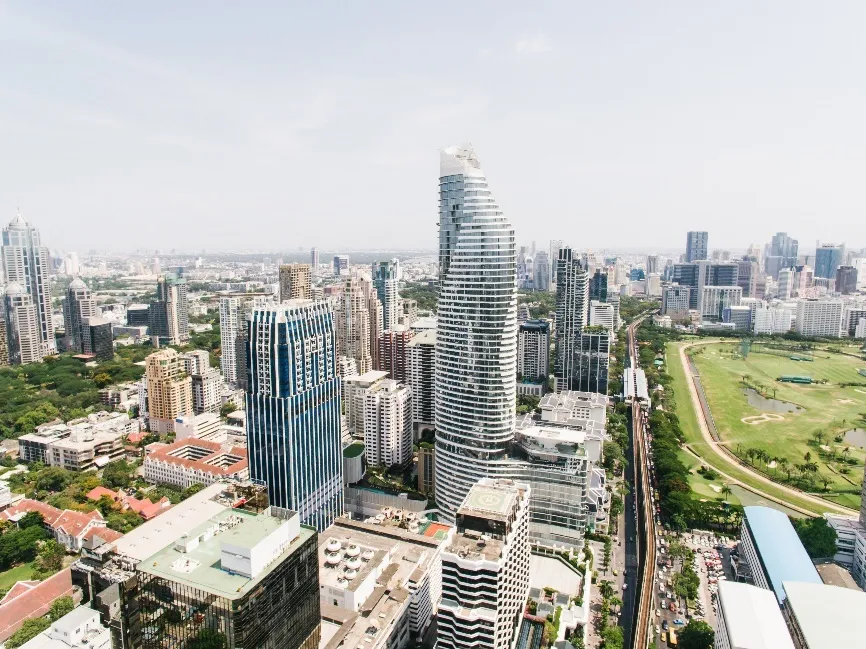 Thailand occupies a strategic position in Southeast Asia being a dynamic industrial center serving both local and international markets. (Photo: Pexels)
Superior infrastructure, attractive investment incentives, highly skilled industrial workforce and fast-rising technological capabilities are some of the advantages that Thailand has over its other neighbors in Asia. The country is also moving towards digital technology. A report by AlphaBeta states that Thailand's digital transformation can unlock up to US$65 billion worth of economic value annually by 2030. Foreign companies offering solutions in the area of cloud computing, big data, the Internet of Things (IoT), and data analytics, are seeing vast opportunities as Thai businesses recognize the benefits these could bring in terms of efficiency and profitability.
Bright road ahead for Thailand's automotive sector
The future is bright for Thailand's automotive industry especially given the rising acceptance and demand for electric vehicles (EVs). The Federation of Thai Industries (FTI) expects sales of EVs this year to rise greatly to between 25,000 and 35,000 units, from around 1,000 units in 2022. Government incentives package and the relatively lower price of EV are factors that are seen to promote its acceptance in the market. In February 2022, the government decided to implement tax reduction and subsidies for the promotion of EV production and spur sales for the period 2022-2023. Another impetus for growth are the foreign investors, such as the decision of global EV producers, Tesla and BYD, to launch their EV models in Thailand. Other car makers also signified their intention to invest in car assembly in the country. One example is Mercedes, which has selected Thailand as its first site in Southeast Asia to produce its electric EQS model.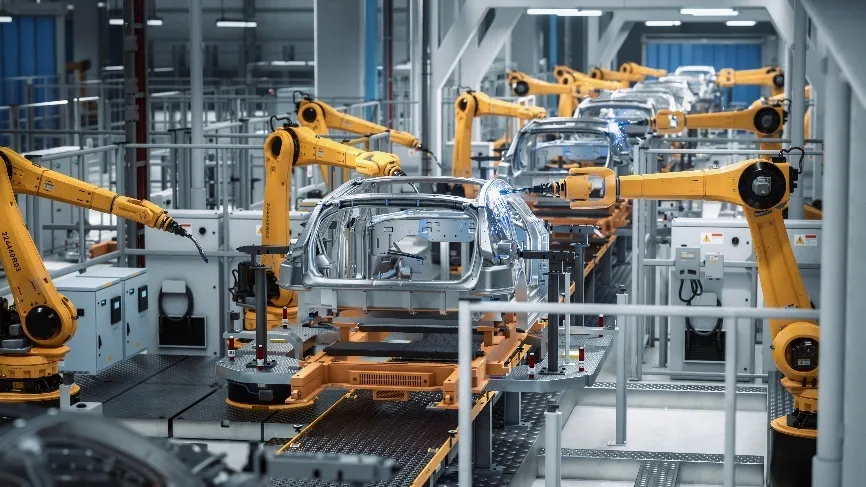 Thailand's government is encouraging production and sales of electric vehicles.
With the global trend leaning towards use of EVs, Thailand is not far behind and this will mean that the automotive supply chain in Thailand will be affected. EV production will require automotive parts and components, and batteries that comply with new standards in automotive production. Lightweighting will remain an integral requirement, thereby pushing demand for high performance plastic materials; while electric components, wires and cables, and batteries will need more advanced technologies and materials to meet today's standards for EVs.

Thailand's National EV Committee has set a goal of at least 50% locally-made vehicles to be EVs by 2030. The country plans to attract US$12 billion in investments in the next few years and produce 1.2 million EVs and 690 charging stations by 2036.
Packaging remains fastest moving sector in Thailand's plastics market
Thailand's packaging market supports the needs of the food, beverage, beauty and personal care, industrial, pharmaceutical sectors. The packaging market is projected to register a CAGR of 8.65% in the period 2022-2027 as Thailand experiences economic recovery in terms of production and consumption, according to another Mordor Intelligence report on Thailand's packaging industry. The report further states that the packaging industry has been consistently growing for the past 10 years, with the trends now emphasizing the quest for sustainability and environmental protection. In this aspect, increasing demand for recycled materials and bioplastics is foreseen.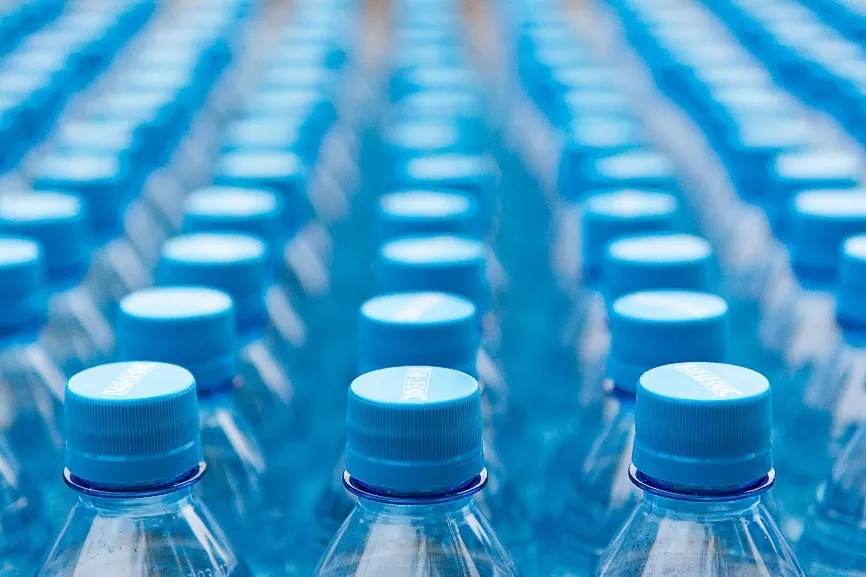 Thailand has a number of global players in the packaging field. (Photo: Pexels)
Thailand has a number of global players in the packaging field and these have embarked on investments and market expansion over the years. For instance, in May 2022, SCG Packaging Public Company Limited revealed its expansion of the production capacity under its fiber packaging business in Thailand as part of its efforts to seal its position while boosting its capability to provide packaging solutions to its growing customer base. In March 2022, another company, Toppan, which is a global provider of integrated solutions in the fields of printing, communications, security, packaging, décor materials, and electronics, and Majend Makcs Co., Ltd. (Majend Makcs), a flexible packaging producer and supplier with its headquarters in Ayutthaya, Thailand, entered into an agreement. With the acquisition of Majend Makcs, Toppan will be able to expand its flexible packaging production in Thailand and export to Southeast Asia, Europe, and North America.
Medical devices production obtains incentives and government support
Thailand has been posting a 5% growth in its population for the past few years and healthcare facilities as well as medical supplies and devices are seeing increasing demand. As a result, the medical device market of Thailand is growing rapidly as the country aims to become a major regional hub for medical devices and supplies.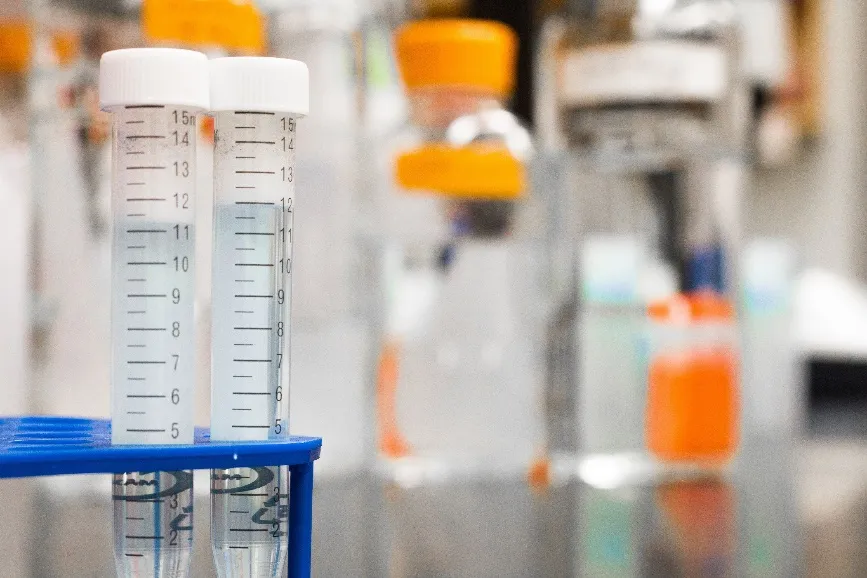 Production of medical consumables accounts of the largest share of the medical devices market. (Photo: Pexels)
Production of medical consumables accounts for the largest share of the medical devices market or over 50% of the total sales. Of the total production of medical devices in Thailand, around 70% are exported to other countries, based on report from Research and Markets.

Thailand is also facing an aging population and the number of persons 60 years old and above is expected to account for 30% of the population by 2023, thus medical supplies and devices production is considered a priority area where opportunities for industry-leading technologies are highlighted.
Bio-based plastics supply to further expand as new plants are constructed
Thailand's strength as a location for the production of bio-based plastics is further sealed by the construction of major projects around the country. PTT Global Chemical Plc (PTTGC), a petrochemical flagship of PTT Group, has opened Thailand's first food-grade recycled plastic resin plant at the Asia Industrial Estate in Map Ta Phut of Rayong province. The plant is designed to have a maximum capacity of 45,000 tons of recycled plastic resins annually. The recycling plant is operated by ENVICCO a joint venture 70% owned by PTTGC and 30% by ALPLA Co, a subsidiary of Austria-based ALPLA Group, an international plastics manufacturer and plastics recycler.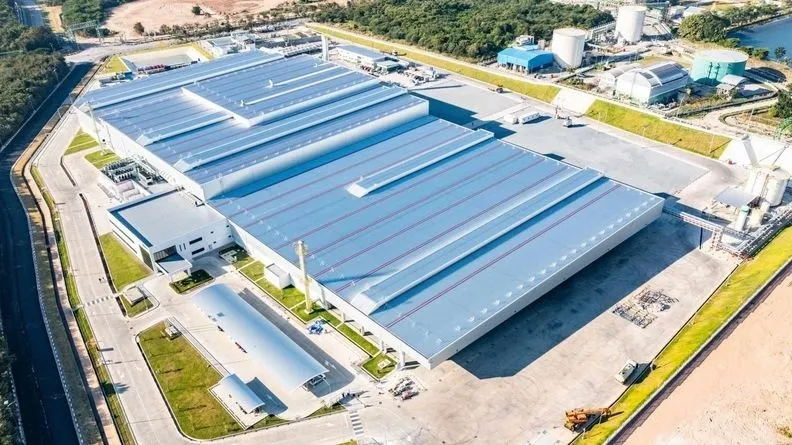 PTT Global Chemical Plc has opened Thailand's first food-grade recycled plastic resin plant. (Photo: PTT Global Chemical Plc)
Another major player in bio-based polymer that has expanded in Thailand is NatureWorks, which is the world's leading manufacturer of low-carbon polylactic acid (PLA) biopolymers made from renewable resources. NatureWorks is building a new Ingeo™ PLA manufacturing complex in Thailand. The facility is designed to be fully integrated and will include production of lactic acid, lactide, and polymer. Located on the Nakhon Sawan Biocomplex (NBC) in Nakhon Sawan Province, the manufacturing site will have an annual capacity of 75,000 tons of Ingeo biopolymer and will produce the full portfolio of Ingeo grades. Completion of the facility is scheduled in the second half of 2024. According to NatureWorks, the facility will further expand its global production of Ingeo biopolymers to support growth in markets including 3D printing and hygiene as well as compostable coffee capsules, tea bags, flexible packaging, and food serviceware that demand sustainable, low-carbon materials and require the high-performance attributes that Ingeo is uniquely suited to deliver.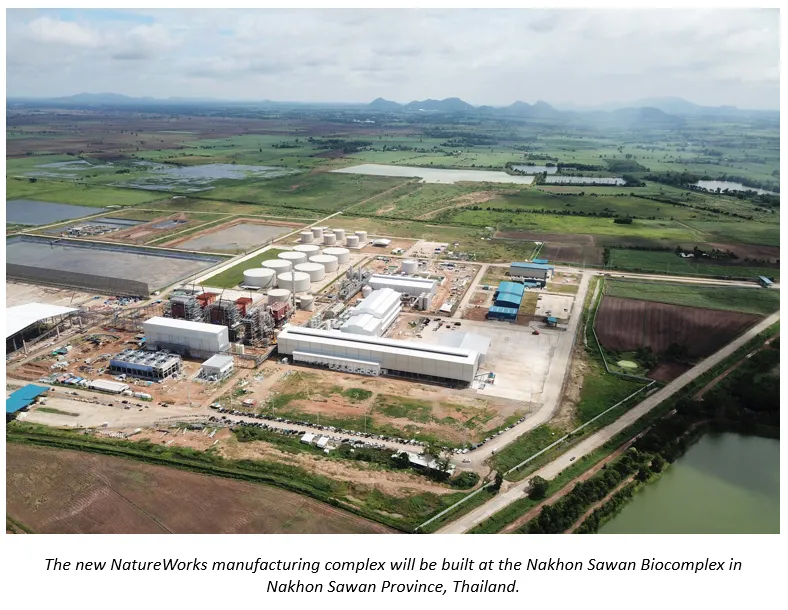 NatureWorks is building a new Ingeo™ PLA manufacturing complex in Thailand. (Photo: NatureWorks)
Another major player, Covestro, has started up production of Naphthylen-Diisocyanate (NDI) for the Vulkollan® raw material at its plant in its Map Ta Phut site. The groundbreaking of the plant took place in 2020. The elastomers produced from the raw material are suitable for a diverse range of applications: from forklift wheels, roller coaster wheels to couplings and seals for the engineering industry, among many others.

The success of Thailand as a leading industry hub in Southeast Asia can be attributed to the advanced production processes adopted by its various industries. At CHINAPLAS 2023, Asia's No. 1 plastics and rubber trade fair, more than 3,900 exhibitors are demonstrating their advanced technologies, machineries, raw materials, tools and auxiliary equipment for visitors from Thailand and the rest of Asia to further develop their domestic industries.
About CHINAPLAS 2023
CHINAPLAS 2023, recognized as Asia's No.1 flagship event for plastics and rubber industries, will take place from April 17-20 2023 in Shenzhen World Exhibition and Convention Center (SWECC), Shenzhen, PR China. There shall be more than 3,900 renowned exhibitors and 9 country/region pavilions from Austria, France, Germany, Italy, Japan, Switzerland, United Kingdom, United States, and Taiwan region. The 18 theme zones shall cover injection molding solutions, extrusion machinery, 3D technologies, recycling technology, smart manufacturing solutions, bioplastics, composites and high performance materials, thermoplastic elastomers & rubber, etc.
To cope with the fast-changing global sourcing conditions all year round, overseas buyers are also now able to connect with thousands of materials and machines suppliers via CPS+ eMarketplace, a specialized online sourcing & business matching platform serving global buyers looking for plastic and rubber materials, machinery, semi-finished products and services from all over the world. Global buyers may view product information, get quotation and communicate their sourcing needs on the platform for precise and quality business matching anytime and anywhere.
For more information, please visit:
www.chinaplasonline.com
Experience CPS+ eMarketplace:
www.chinaplasonline.com/eMarketplace