Discover Green Plastics & Rubber Solutions in CHINAPLAS 2023
Concurrent Events Preview (Part I)
Publish Date: 2023/02/23
In 2023, covid-19 controls and preventions around the world were gradually relaxed and economic activities started to be resumed globally. Many enterprises have expected revenue growth while committing the green goals at the same time. Setting goals to net-zero emissions and carbon neutrality has become a part of leading brands' strategies to fulfill their environmental commitments. To showcase and highlight how the industry is transitioning towards a circular economy, CHINAPLAS 2023, Asia's No. 1 plastics and rubber trade fair, to be held from April 17 to 20, will bring together more than 3,900 prominent exhibitors from all over the world to present cutting-edge and practical solutions. The show will also organize a series of concurrent events addressing the industrial needs in the hot green trends of carbon neutrality, circular economy, and sustainable development.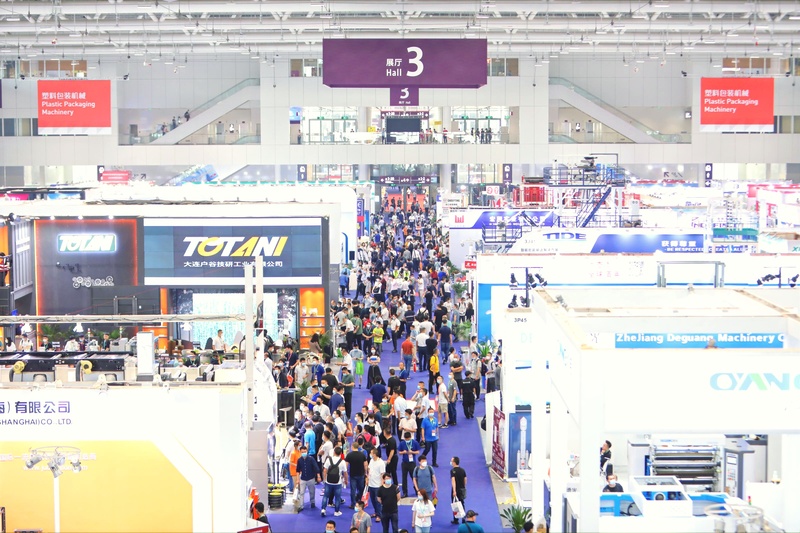 CHINAPLAS 2023 will not only showcase latest technologies, but will also organize a series of concurrent events addressing the industrial needs in the hot green trends of carbon neutrality, circular economy, and sustainable development.



Plastics Recycling & Circular Economy Conference and Showcase: Transforming Ideas to Innovative Solutions for Tomorrow
What kind of technologies will make the circular economy work? How can the industry fulfill the New Plastics Economy Global Commitment for 2025 initiated by the Ellen MacArthur Foundation and the UN Environment Programme, with a common vision of a circular economy for plastic not turning into waste or pollution? Focusing on international trends and policy guidance of plastics recycling in China and Asia, senior government officials and representatives from industry organizations, brands, machinery and material suppliers worldwide are invited to share their views on these relevant policies and industry trends at the 4th edition of CHINAPLAS X CPRJ Plastics Recycling & Circular Economy Conference and Showcase, which will take place on 16 April, one-day prior to the CHINAPLAS 2023 opens in Shenzhen.

Carbon neutrality, circular economy, and sustainable development have become the catalyst of the evolution of the plastics and rubber industries and even the whole society in recent years. The above-mentioned 2025 commitment to sustainable development of enterprises across the plastics and rubber industries is gradually fulfilled with the advancement of materials and technologies. To keep abreast of new trends, the conference will cover recycling classification from experienced countries and regions, technological achievements of plastics recycling and applications, and outline the pattern and prospects of the plastics recycling industry in Asia and other regions.

Besides the main conference, parallel sub-forums will be held for industry elites to share their insights, introducing the hot topics such as "Green Design and Cross-Value Chain Collaboration", "Energy Efficient and Low Carbon Supply Chain" and "Value-added Mechanical Recycling and Chemical Recycling". It is more than a conference, international enterprises shall showcase their latest products and technological solutions, ranging from inventive materials and processing technologies, to automation and special equipment. Please click to learn more.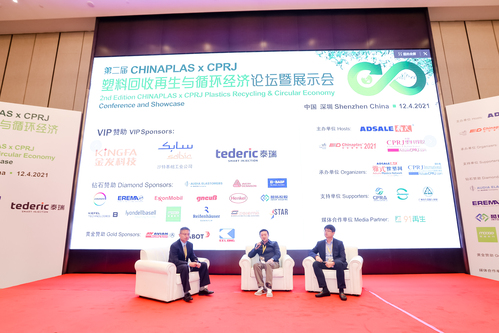 Sustainability Resonator: Expressing Views for a Sustainable Future
Plastics and rubber industries have spared no efforts in strengthening sustainability. To visualize their commitments to sustainable development, an installation art - Sustainability Resonator will be set up in CHINAPLAS 2023, to disseminate the ideas of "environmental protection, recycling, jointly shaping the future of the plastics industry, additive manufacturing, crossover innovation, biodegradation and sustainable development".

Sound waves are one of the basic carriers of thoughts. Most communication, knowledge, feelings and ideas find its origin from the transmission of sound. The organizer of CHINAPLAS is collecting voice messages of participants who shared their views on environmental protection and sustainable development from different countries and regions. With the help of 3D printing, parametric design and green material, the collected sounds can be presented in a piece of "voice cell" and assembled to a crowd-generating installation art.

It is a collaboration project combining sustainable materials, additive manufacturing, technology and art together, co-created with a young multidisciplinary artist, Alex Long and enterprises from the plastics and rubber industries, organizations, academic bodies all over the world. 1,500+ voice contributors have already participated in the creation of the installation with their voices. Visitors can listen to the story of each participant generated by the voice cell by simply placing their phones close to it. Please click HERE to record your voice message for sustainable development heard in CHINAPLAS.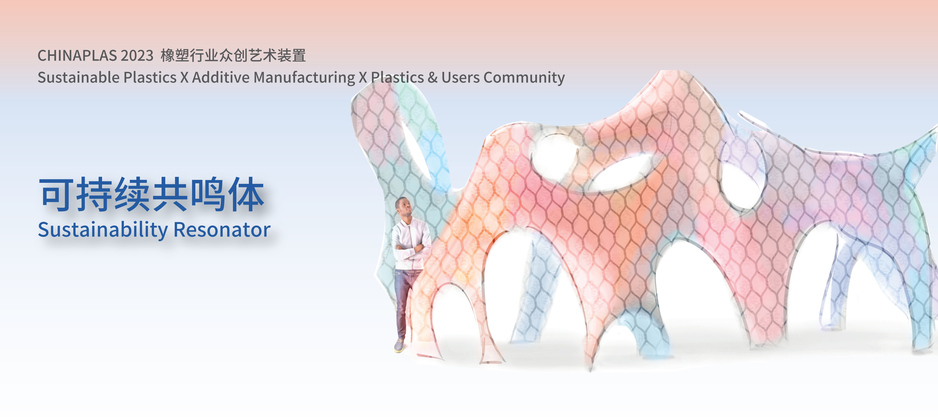 Tech Talk: Unveiling Greenovation and New Tech
Green is one of the hot topics in CHINAPLAS 2023, visitors can attend Tech Talk to learn more about green and leading technologies and its applications. Over 30 latest technologies will be revealed in a series of open forums and more than 20 industry experts will present the hottest and highly advanced products and technologies under five different themes: eco-friendly solutions, medical plastics & antimicrobial solutions, surface treatment solutions, lightweight solutions, innovative materials.

CHINAPLAS has become a chosen platform to debut products and showcase advanced new technologies by exhibitors, Tech Talk remains as the influential stage for launching state-of-the-art solutions of the year. Professional speakers will drill deeper into the practicability of sustainable and green solutions while audiences will quickly capture the industrial trends of plastics and rubber industries facilitating agile business decisions.

Leading companies from the plastics and rubber industries will attend Tech Talk and grasp the chance to interact with audiences. Dow Chemical will explore how the close-the-loop packaging solutions empowering the circular economy. SABIC will focus on their offer of innovative sustainable solutions towards circular economy. Exxonmobil Chemical will introduce their design for recycling offering by advanced packaging solutions with sustainability benefits. Amcor will talk about how they made packaging solutions sustainable in the medical & healthcare sector. In addition to the open forum, "New Tech Display Zone" is situated at Tech Talk venue for visitors to get in touch with Avient and HP in a new meeting and interaction format. Avient will bring up their bio-based solutions and successful case studies aiming at sustainability for a better tomorrow. HP will share the digital printing technology ready for sustainable on-demand packaging. Please click HERE for event details.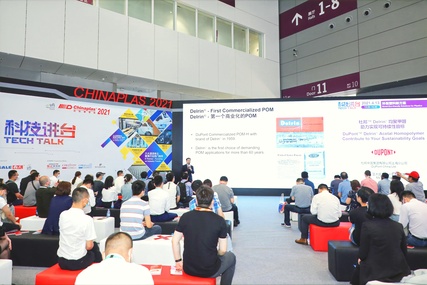 Applications in Focus: Digging Deeper into Plastics & Rubber Applications
A wide spectrum of brands from end-user markets, universities and research centres shall gather at Applications in Focus, one of the signature concurrent events of CHINAPLAS, to share high performance plastics and rubber applications, such as photovoltaic, plastic and rubber antibacterial technology, sterilization packaging, green low-carbon and circular economy, etc. More than 70 hot topics will be shared by renowned brands, industry leaders, experts, universities, associations etc.

There are total 12 thematic seminars including in-depth talk on the experiences and technology prospects of the application industries that industry experts cannot be missed. Here to highlight a few of them. The Deutsche Gesellschaft für Internationale Zusammenarbeit (GIZ) GmbH will hold the "A Global Vision - Pathway towards Plastics Circularity: Sino-European Circular Economy Development Forum", sharing the information on the opportunities and challenges brought by circular economy to plastic pollution control and carbon neutrality. To further explore the solutions of circular economy, the Thermoforming Branch of CSRA will organize the seminar "How Thermoforming Advances Low Carbon and Green Packaging", inviting famous experts, scholars and entrepreneurs to share their insights on how to build an eco-industrial chain of thermoforming industry under the global demand. The forum on "Green, Low-carbon and Sustainable Development of Flexible Packaging", to be held by the Packaging and Printing Committee of China Packaging Federation (PPC), shall cover the solutions for VOCs governance, debut of new green adhesive, solventless lamination technology, and eco-friendly printing ink in flexible packaging industry, etc.

For event details and enrolment, please click HERE.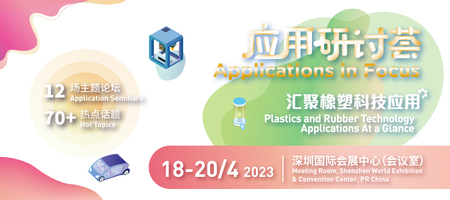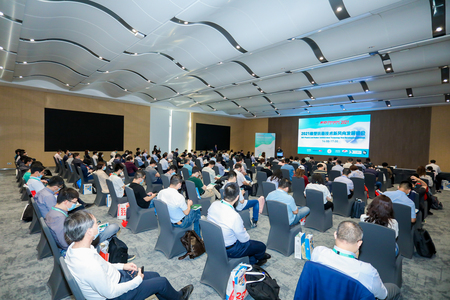 CHINAPLAS 2023 Welcomes International Visitors
China has relaxed travel restrictions. Overseas travelers will only have to show a negative nucleic acid test result obtained within 48 hours and will no longer need to apply health code and quarantine upon arrival, and can enter society directly. CHINAPLAS 2023 is ready to receive crowds of international visitors in Shenzhen. It is a golden opportunity to visit the exhibition in person to reactivate the physical contacts with suppliers and partners, master updated trends, meet startups and uprising stars, get ideas for business planning, and discover industry highlights. Click HERE to pre-register CHINAPLAS 2023 now! Exhibition Health Screening and Shenzhen Immigration & Health Requirements will be updated in due course, please refer to the show website for the latest information.

For more information or enquires about CHINAPLAS 2023, please visit www.ChinaplasOnline.com or contact Chinaplas.pr@adsale.com.hk



**END**


• Please click on the photo to download the high-resolution image.
• Grateful if we are provided a copy for reference if it is published.
• This press release is issued by Adsale Exhibition Services Ltd.

For media enquiries, please contact:
Hong Kong: Ms. Adele Fung / Ms. Cynthia Lau
Tel: (852) 2516 3316 / 2516 3583
Email:Chinaplas.pr@adsale.com.hk
Official Website: www.ChinaplasOnline.com

CHINAPLAS WeChat: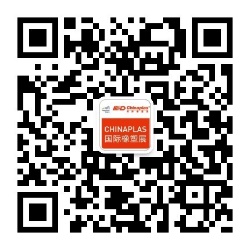 About CHINAPLAS 2023
CHINAPLAS 2023 is organized by Adsale Exhibition Services Ltd., Beijing Yazhan Exhibition Services Ltd., Adsale Exhibition Services (Shanghai) Ltd., Adsale Exhibition Services (Shenzhen) Ltd. and co-organized by China National Light Industry Council - China Plastics Processing Industry Association, China Plastics Machinery Industry Association, Guangdong Plastics Industry Association, Messe Düsseldorf China Ltd., Shenzhen Polymer Industry Association and the Plastic Trade Association of Shanghai. The event is also supported by various plastics and rubber associations in China and abroad.

First introduced in 1983, CHINAPLAS has been approved by UFI (The Global Association of the Exhibition Industry) since 2006. CHINAPLAS is exclusively sponsored by the Europe's Association for Plastics and Rubber Machinery Manufacturers (EUROMAP) in China for the 32nd time. CHINAPLAS is currently Asia's leading plastics and rubber trade fair.