CHINAPLAS 2023 Online Pre-registration is Now Open!
Get Ready for Visiting Asia's No. 1 Plastics and Rubber Trade Fair
Publish Date: 2022/10/13
CHINAPLAS 2023, themed "A Brighter and Shared Future, Powered by Innovation", will take place from April 17-20 2023 in Shenzhen World Exhibition and Convention Center (SWECC), Shenzhen, PR China. Online pre-registration is now open. Don't miss this chance to visit the mega show with admission discount and fast entry!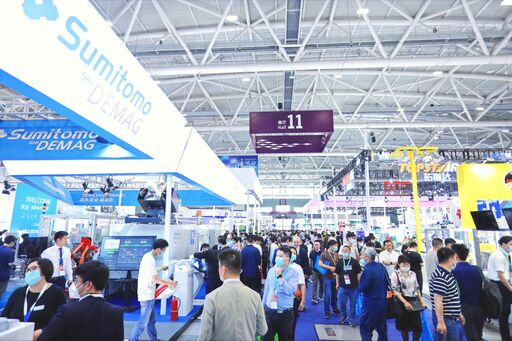 CHINAPLAS 2023 will revisit the professionals of plastics and rubber industries in Shenzhen.



Pre-register Now to Enjoy Admission Discount and Fast Entry
As Asia's leading plastics and rubber trade fair, CHINAPLAS 2023 shall bring together more than 3,900 renowned exhibitors and 9 country/region pavilions, to showcase the revolutionary plastics and rubber solutions in 18 theme zones in the fairground with an exhibition area of 380,000 sqm. This will be a not-to-be-missed spectacular event!

The Online pre-registration to CHINAPLAS 2023 is open till April 11, 2023, 17:00 (GMT +8:00). Visitors can enjoy an early bird discount at RMB 50 or USD 7.5 (Original Price: RMB 80) for a four-day pass. Pre-registered visitors shall receive their Visitor e-Badge or e-Confirmation Letter in advance for fast entry. Please click HERE to pre-register.

Meanwhile, interested companies, associations, and business organizations, no matter local or overseas, are welcome to organize delegations to join the mega event with a list of amenities.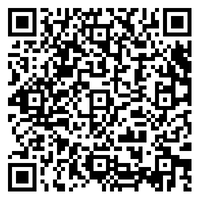 Scan to pre-register



What's New in CHINAPLAS 2023
To inspire innovations for the industries, CHINAPLAS 2023 will join hands with the world's leading suppliers and integrates with the current trend of different end-markets to build a comprehensive supply chain by showcasing a series of advanced raw materials, innovative products, and cutting-edge technologies, with upgraded precision processing, quality control, and testing, etc.

In CHINAPLAS 2023, you will find not only the international big names and market leaders such like BASF, Solvay, Engel, Kautex, but also plenty of leading brands and new faces of Chinese suppliers i.e. Haitian, Yizumi, Chen Hsong, Borch, SINOPEC, China National Petroleum Corporation (CNPC), Zhejiang Petroleum & Chemical (Rongsheng Petrochemical), Kingfa, Wanhua and many renowned Asian suppliers including JSW, Aoki, Asano, LG Chemical, SK, Mitsubishi Chemical etc. More than 70 Chinese government recognized high-quality SMEs namely "Professionalization, Refinement, Specialization and Innovation Shining Stars in plastics and rubber industries" will demonstrate high functional solutions to buyers around the world.

In the rising trend of environmentally-friendly plastic materials and processing, 4 eco-friendly thematic zones, including Recycling Technology Zone, Recycled Plastics Zone and Bioplastics Zone, Eco-friendly Additives Zone, shall be set in CHINAPLAS 2023. 200+ machine makers and materials providers are about to showcase full array of sustainable solutions in these 4 theme zones with over 13,000 sqm, to meet the demand of both large enterprises and SME manufacturers.

Strive for Innovations with CHINAPLAS in Shenzhen
CHINAPLAS 2023 will revisit the professionals of plastics and rubber industry in Shenzhen, the gateway city to the Guangdong-Hong Kong-Macao Greater Bay Area (GBA) and the Regional Comprehensive Economic Partnership (RCEP), as well as the thriving innovation and technology hub in Southern China. Under the pressure of the fast-changing market nowadays, the ever-smarter solutions and upgrading technologies in CHINAPLAS 2023 will better assist a wide range of application industries to seize emerging opportunities in GBA cities and RCEP countries.

Shenzhen is not only a city of innovation and vitality, its industrial supply chain also keeps on upgrading substantially with the backup of GBA and RCEP development policies. Visitors to CHINAPLAS 2023, no matter from Shenzhen, other part of China or overseas, shall be immersed in the new faces of novel innovation of exhibitors, enabling them to expand new markets and their network in Shenzhen and GBA, as well as the RCEP countries.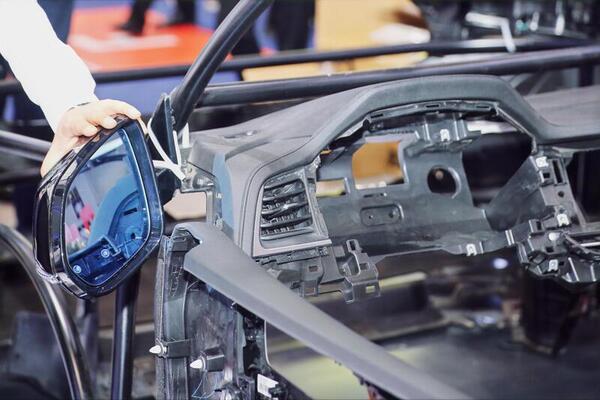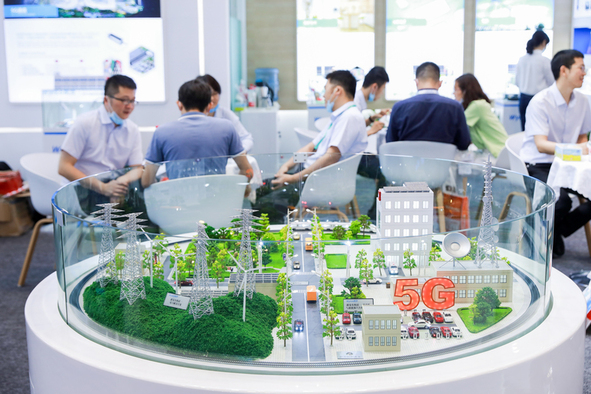 The ever-smarter solutions and upgrading technologies in CHINAPLAS 2023 will better assist a wide range of application industries to seize the emerging opportunities in GBA and RCEP.



Connect in Düsseldorf for More Privileges
Before the staging in Shenzhen, the CHINAPLAS team will be present at K 2022 in Düsseldorf of Germany during October 19-26, 2022 to connect with buyers and industry experts. Apart from CHINAPLAS 2023 updates, the team has prepared privileges for K visitors who pass by its booth (EN1-02) at the fair and connect with them for free business matching services and webinars, plastics and rubber solutions, and the latest market news. By completing the pre-registration form at the booth, they can even get a VIP badge and enjoy free admission to CHINAPLAS 2023. The team welcomes you to come over to say hello, network with them, and share your visiting experiences.

Cannot wait to reach ample resources from worldwide plastics and rubber tech suppliers? Visit CPS+ eMarketplace(www.chinaplasonline.com/eMarketplace), the global plastics & rubber solutions e-sourcing platform powered by CHINAPLAS, to serve your sourcing needs.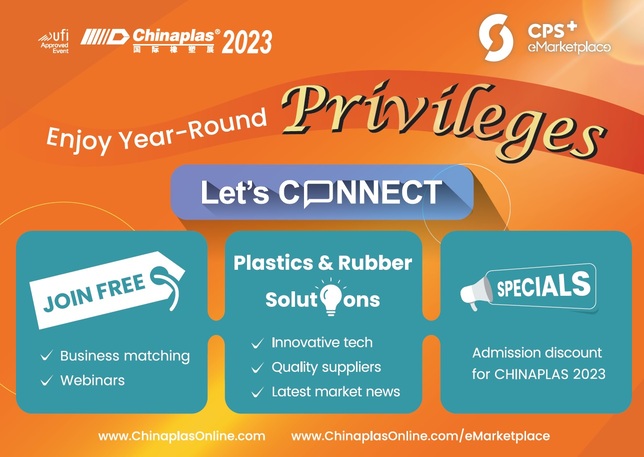 CHINAPLAS team will be present at K 2022 and has prepared privileges for K visitors who pass by its booth (EN1-02).



For more information or enquires about CHINAPLAS 2023, please visit www.ChinaplasOnline.com or contact Chinaplas.pr@adsale.com.hk



**END**


Please click on the photo to download the high-resolution image.
Grateful if we are provided a copy for reference if it is published.
This press release is issued by Adsale Exhibition Services Ltd.

For media enquiries, please contact:
Hong Kong: Ms. Adele Fung / Ms. Cynthia Lau
Tel: (852) 2516 3316 / 2516 3583
Email:Chinaplas.pr@adsale.com.hk
Official Website: www.ChinaplasOnline.com

CHINAPLAS WeChat: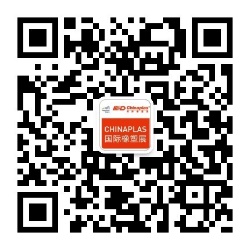 About CHINAPLAS 2023
CHINAPLAS 2023 is organized by Adsale Exhibition Services Ltd., Beijing Yazhan Exhibition Services Ltd., Adsale Exhibition Services (Shanghai) Ltd., Adsale Exhibition Services (Shenzhen) Ltd. and co-organized by China National Light Industry Council - China Plastics Processing Industry Association, China Plastics Machinery Industry Association, Guangdong Plastics Industry Association, Messe Düsseldorf China Ltd., Shenzhen Polymer Industry Association and the Plastic Trade Association of Shanghai. The event is also supported by various plastics and rubber associations in China and abroad.

First introduced in 1983, CHINAPLAS has been approved by UFI (The Global Association of the Exhibition Industry) since 2006. CHINAPLAS is exclusively sponsored by the Europe's Association for Plastics and Rubber Machinery Manufacturers (EUROMAP) in China for the 32nd time. CHINAPLAS is currently Asia's leading plastics and rubber trade fair.