Shaping the sustainable development revolution in building materials
Plastic building materials are widely adopted because of the advantages of lightweight, strong resistance to chemical corrosion, good processing performance, low thermal conductivity, excellent decorative properties, multifunctionality, and economy. Therefore, it has been widely used in plastic pipes and pipe fittings, doors, windows and accessories, wallpapers and veneers, elastic flooring, chemical fiber carpets, thermal insulation and sound-absorbing boards, etc.
The building materials industry is an important basic industry for the development of the national economy and society, as well as a key industry in terms of energy consumption and carbon emissions in the industrial sector. In November 2022, the government of China's "Implementation Plan for Carbon Peak in the Building Materials Industry", which clearly pointed out that "with low-carbon technology innovation as the driving force, we will comprehensively enhance the green and low-carbon development level of the building materials industry, and ensure the timely achievement of carbon peak." At this point, the advantages of plastics and rubber in sustainable development of building materials are more prominent.
The popularity of wood plastic composites (WPCs) keeps growing. WPCs have overcome the limitations of low wood strength and variability, possessing green and low-carbon characteristics, moisture resistance and fire resistance, compressive strength, and plasticity.
In addition, new composite walling materials and window frames, indoor decoration biocomposites, composite film materials, and other new building materials also inject powerful forces into the intelligent transformation of the construction industry with their unique advantages, and then accelerate the industry to achieve"Carbon Peak and Carbon Neutrality" Goals.
Building Materials Industry Related Products
[#slider]
Building Materials Industry Related Videos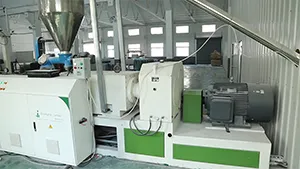 SPC flooring high capacity extrusion line- Shanghai Jiahao Machinery Co., Ltd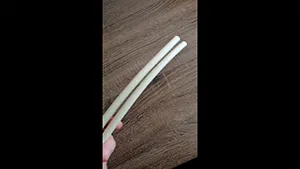 An extruded bathroom water pipe (beige) TPV thermoplastic elastomer-Jiang Su Beauty New Materials Co., Ltd.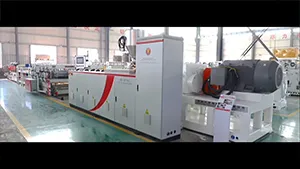 SPC flooring production line-QINGDAO SANYI PLASTIC MACHINERY CO., LTD
Building Materials Industry News
Show Information
and
Thematic Booklets