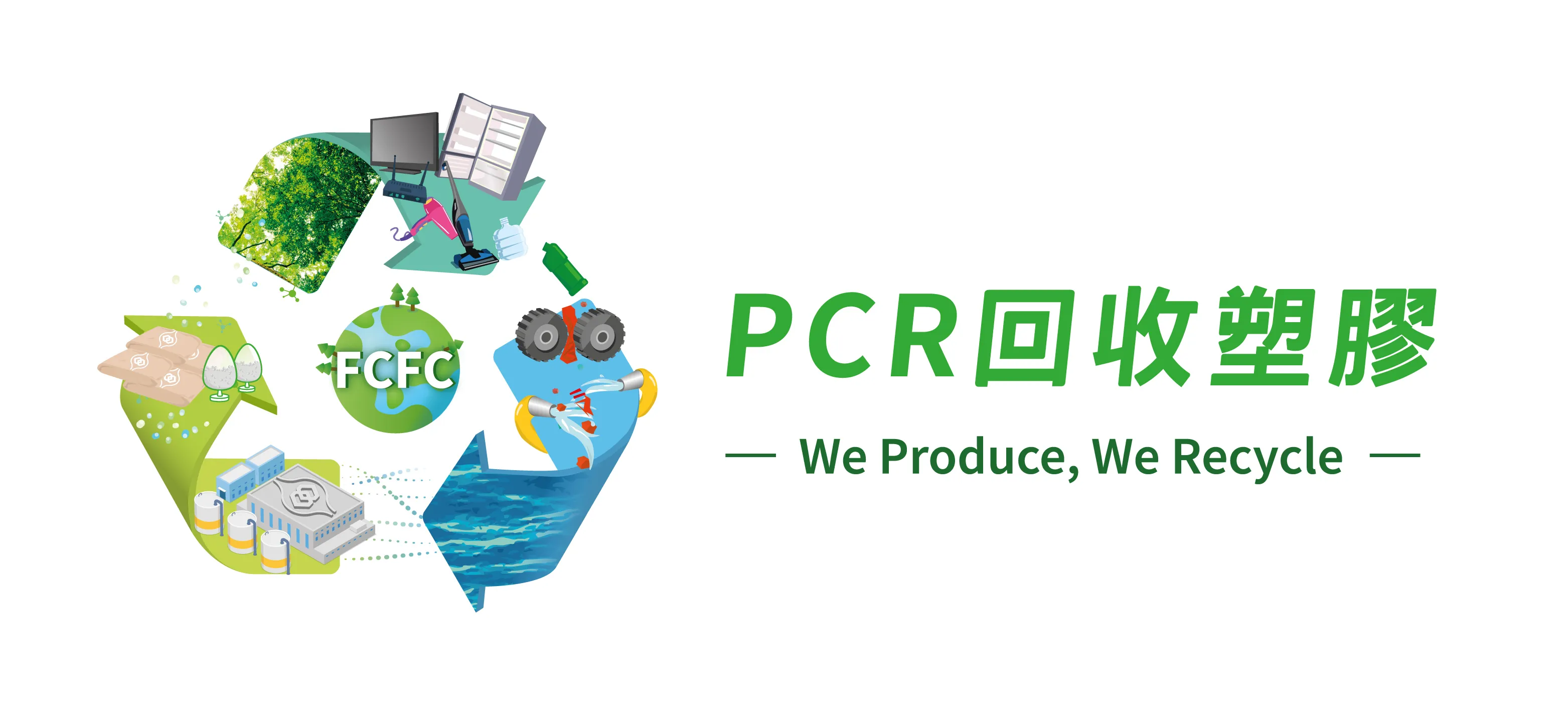 Low Carbon and Green Plastics Feature
Product Details
FCFC Plastics Div. actively develops Post-Consumer Recycled Plastics (PCR) for production. According to the requirements of different customers, the certified PCR plastic sources are added to the new materials in different proportions. FCFC Plastics Div. uses advanced compounding technology to adjust the recipe and make sure the quality of the PCR grades are close to new materials.
FCFC plastics such as ABS, HIPS,PP, flame-retardant PC, and PC/ABS all have PCR grades that meet TUV certification.We are gradually realizing the goal of circular economy and fulfilling social responsibilities.
FCFC has established a composite material research and development center. In addition to developing green plastics, we also actively developed composite materials for electric vehicles, 5G, energy storage applications, and other high-value green plastic market. We will continue to work hard to provide our customers with green products to jointly contribute to protecting the environment for our earth.
Address
201, TUNG HWA N. ROAD, TAIPEI, TAIWAN (Postal Code: 105076)
Website
www.fcfc-plastics.com/