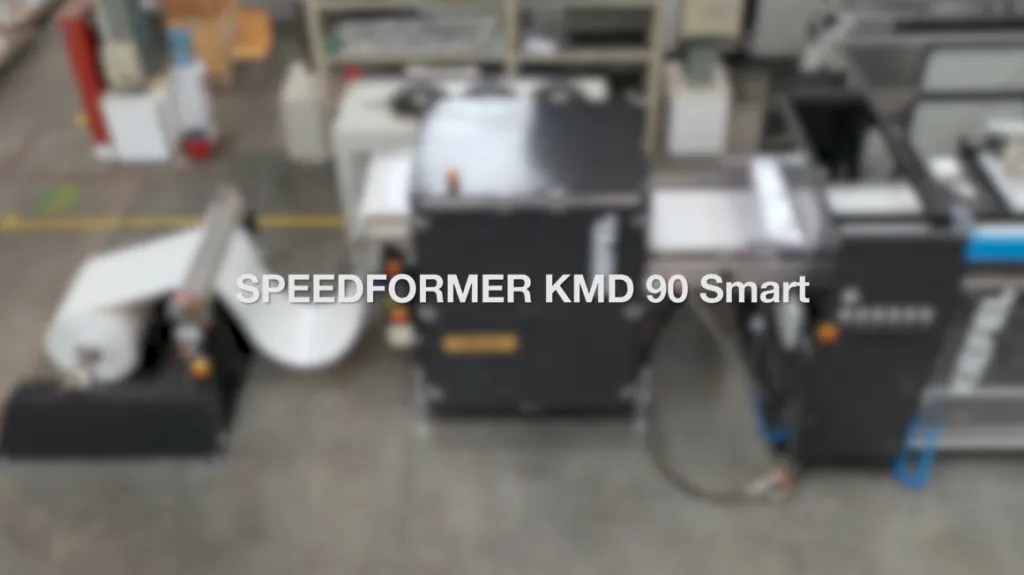 Thermoforming machine SPEEDFORMER KMD 90 Smart
Product Details
The brand new SPEEDFORMER KMD 90 Smart it's a world premiere, available for sales in China and many other countries.
It is engineered for the efficient production of food and non-food polymer-based packaging e.g. trays and containers, made from PET, PP, PLA, PS, PE or recycled polymers. The machine is 100% made by Kiefel and combines proven German technology with Chinese local manufacturing benefits.
The high degree of automation and the time saving tool change system are as much part of the proven machine concept as the steel rule cutting and the integrated stacking station. Additionally, the highly productive machine comes with a forming area of 870 x 920 mm, a tool dimension area of 890 x 940 mm and can produce formed parts with a height of up to 160 mm. The machine is efficient and sustainable, e.g. through the film temperature measurement with closed-loop control or drives with energy recovery system.
Live on demonstration at the Kiefel booth 10Q21 in hall 10.

Address
Koenigsberger Strasse 5-7
Siegsdorf
Germany (Postal Code: 83313)
Website
www.brueckner.com