Sourcing Requests
You are welcome to post your sourcing requests here. Our professional team will match the best-suited suppliers / products within 2-5 working days according to your requirement, so that you can contact the suppliers directly.
Buyer from Egypt
One-time request
Additives, Adhesives & Glues, Colour Pigments & Masterbatches, Recycled Plastics
1000 ton / month of PPCO (Polypropylene Copolymer (PPCO) Labware)
1000 ton / month of ABS (Acrylonitrile Butadiene Styrene)
Buyer from PR China
One-time request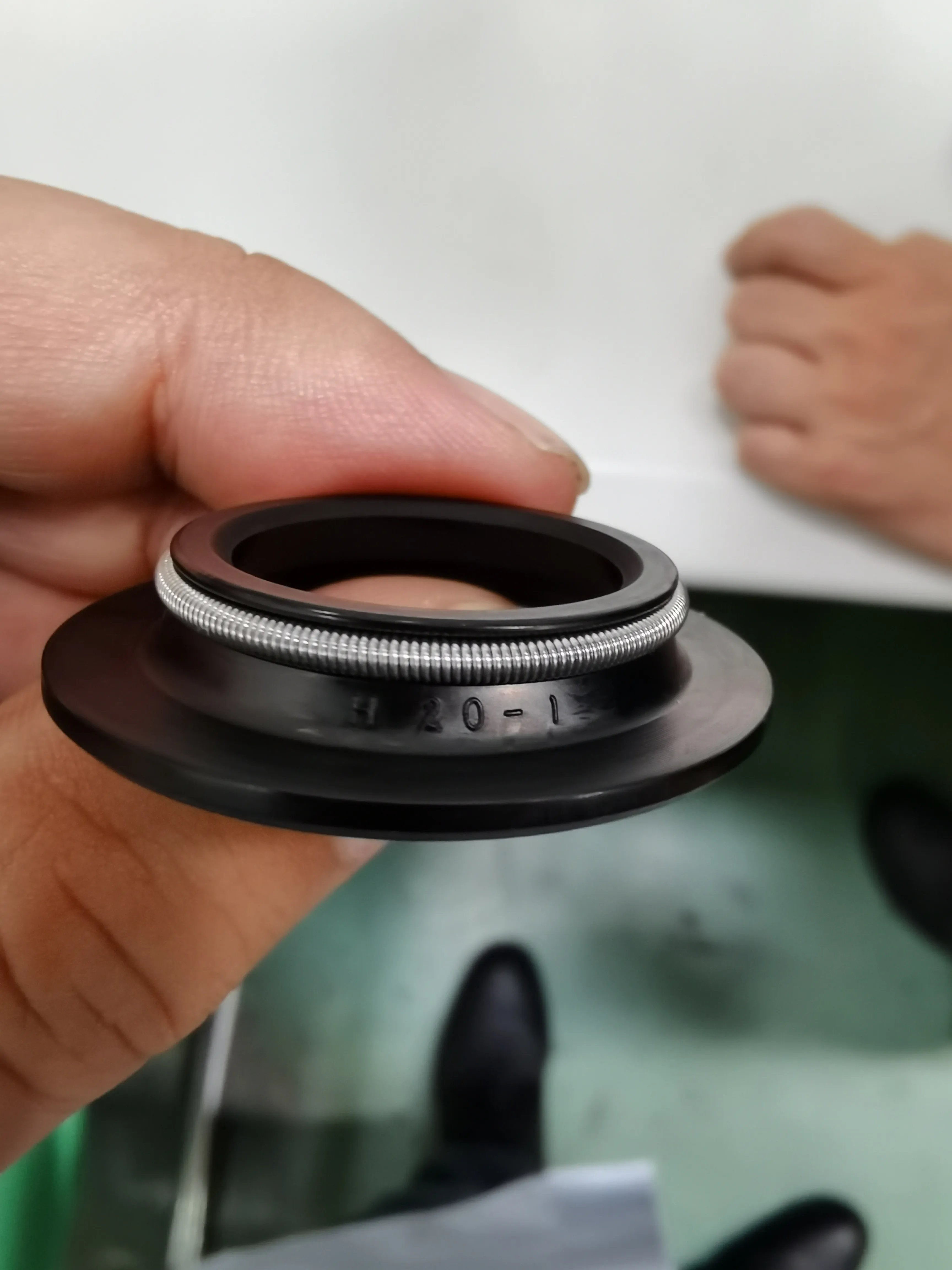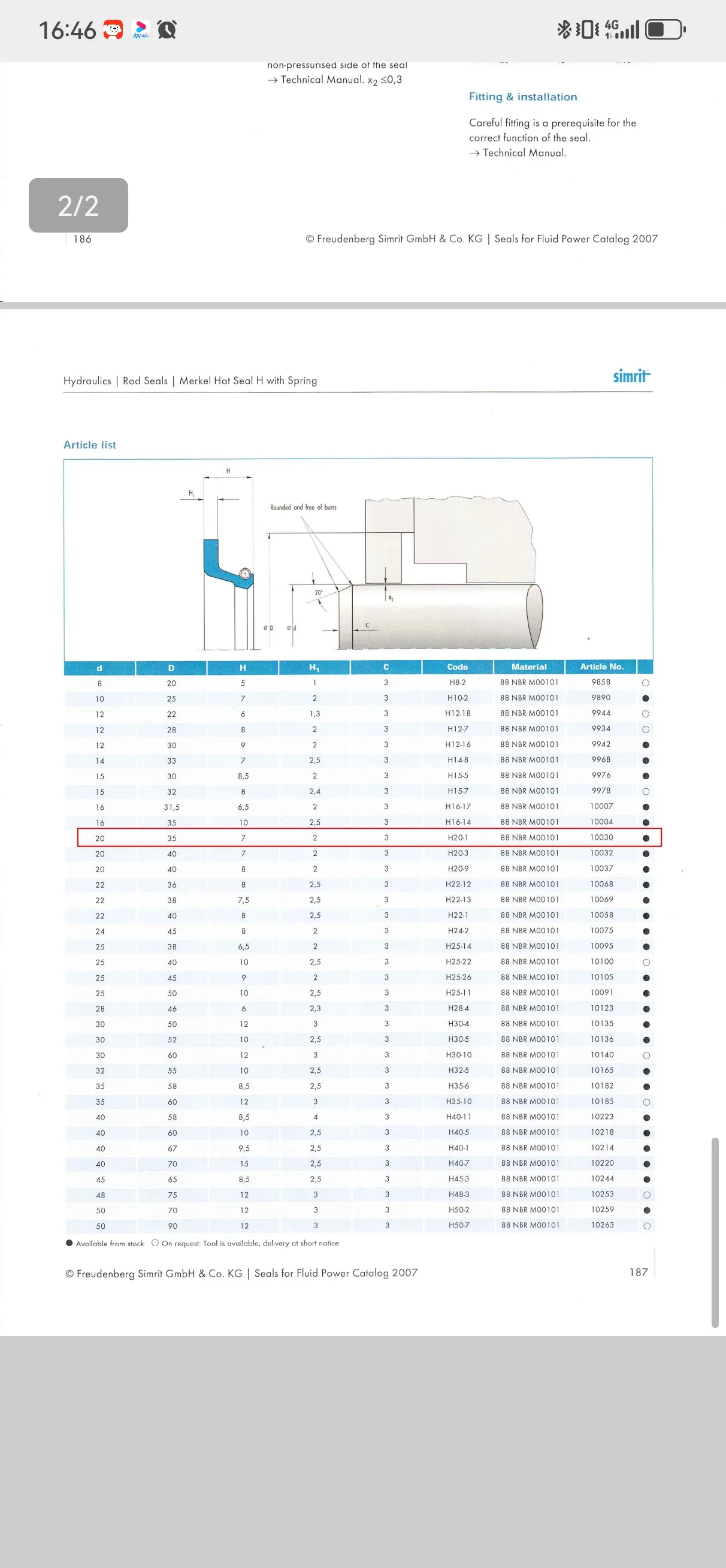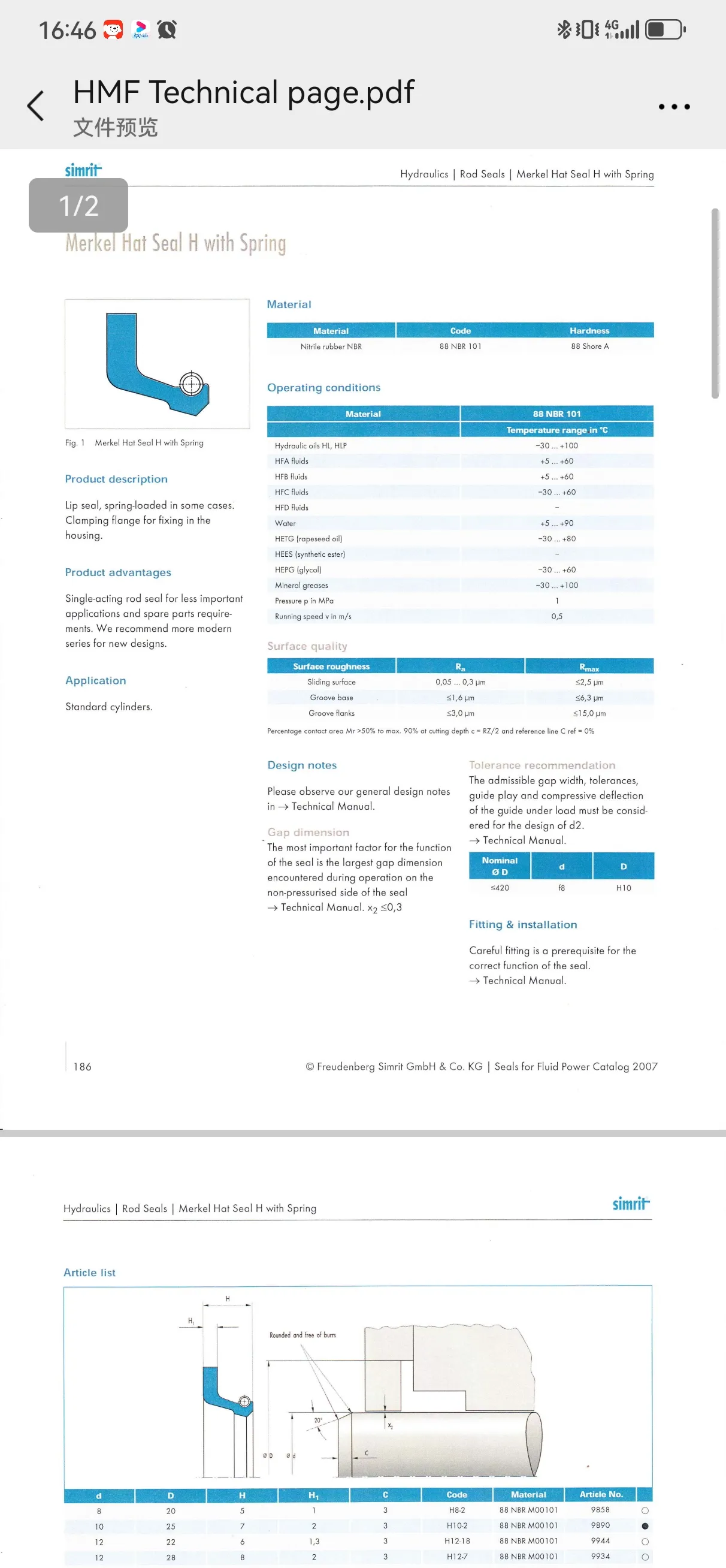 Buyer from Iran
One-time request
3D Technologies, Machines & Equipment for Preprocessing and Recycling, Machinery for Foam, Reactive or Reinforced Resins, Machinery & Plant for Finishing, Decorating, Printing & Marking
the buyer produce GVA foam sheet and recycle PE and PP, they are looking for suitable machines for the production
their company website: https://denafoam.com/en/
Buyer from Morocco
One-time request
Please refer to the printed sourcing form for more details.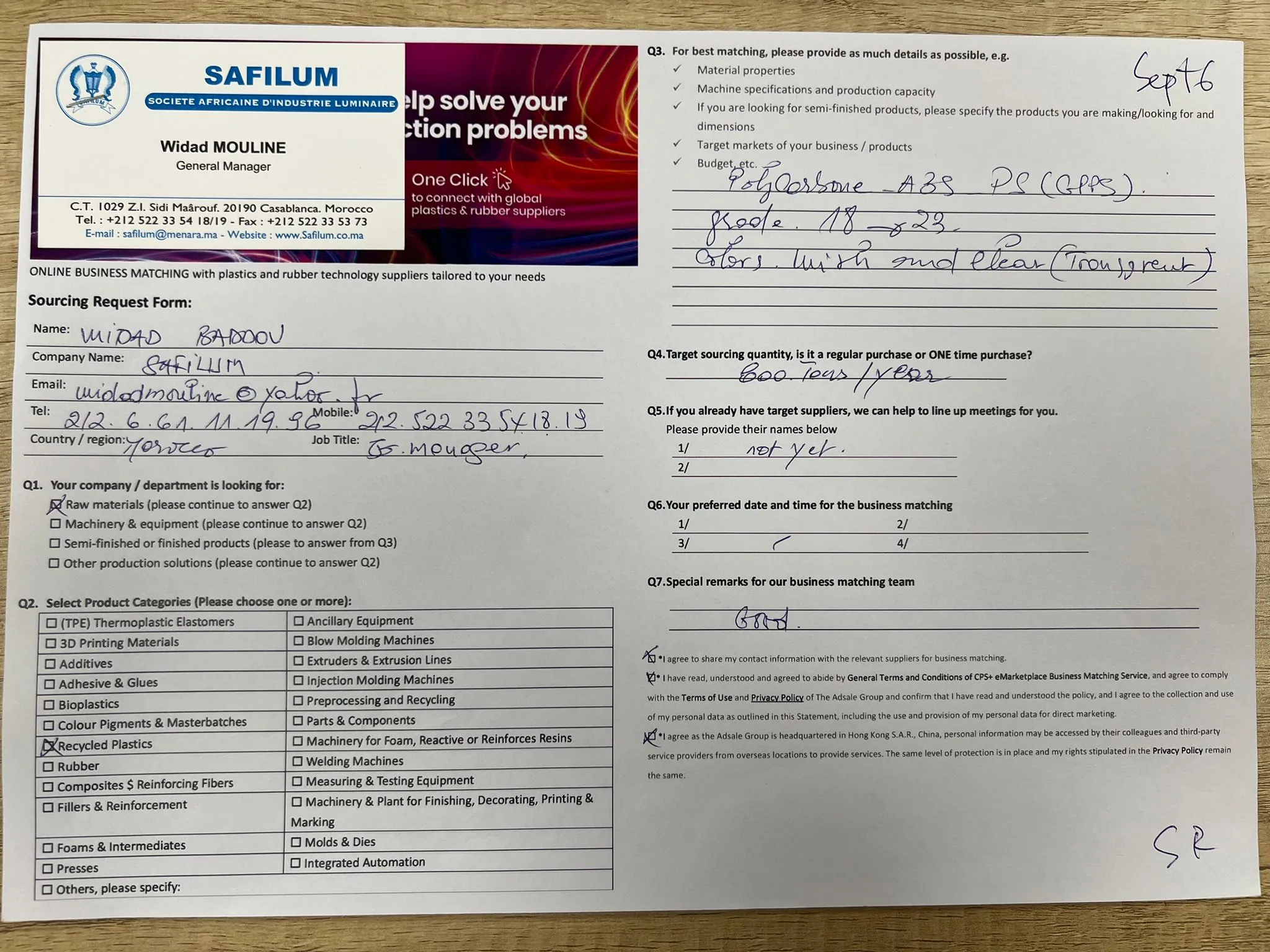 Buyer from Italy
Regular / Long term request
Additives, Bioplastics, Recycled Plastics
looking for : PP-HDPE-GPPS-LLDPE.
I must send TDS. MDPE 0.3, Prime 800 tons LLDPE : 300 tons PP 0090: 2000 tons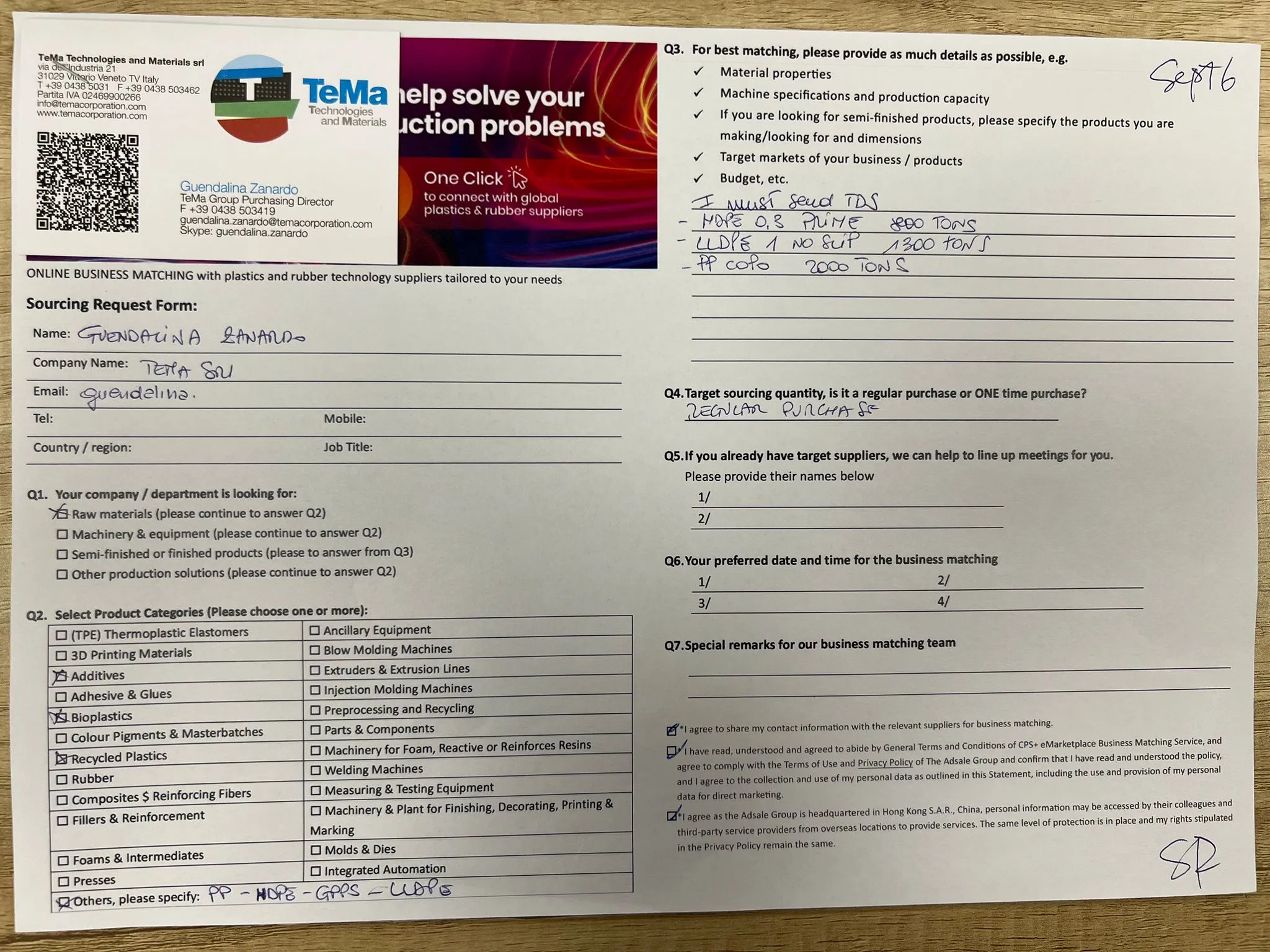 Buyer from Spain
One-time request
Looking for suppliers of rubber , PTFE and rubber additives raw materials, and finished rubber goods. I will tralve to Shanghai from Oct 21-18 and would like to meet any suppliers nearby. please kindly recommend. thanks.

Buyer from PR China
Urgent request
Graphene, Other coating compounds, (LSR) Liquid silicone rubber
外科手术止血夹夹头的涂层——要求防黏连人体组织
手柄处的绝缘层——目前使用液态硅胶,但存在粘灰的问题
Buyer from PR China
Regular / Long term request
Buyer from Slovenia
Regular / Long term request
(TPU) Thermoplastic polyurethanes
Trimethylolpropane (TMP) Cas: 77-99-6 RFQ
Buyer from India
Regular / Long term request
(PET) Polyethylene terephthalate
IV 1.1- Industrial Yarn Application