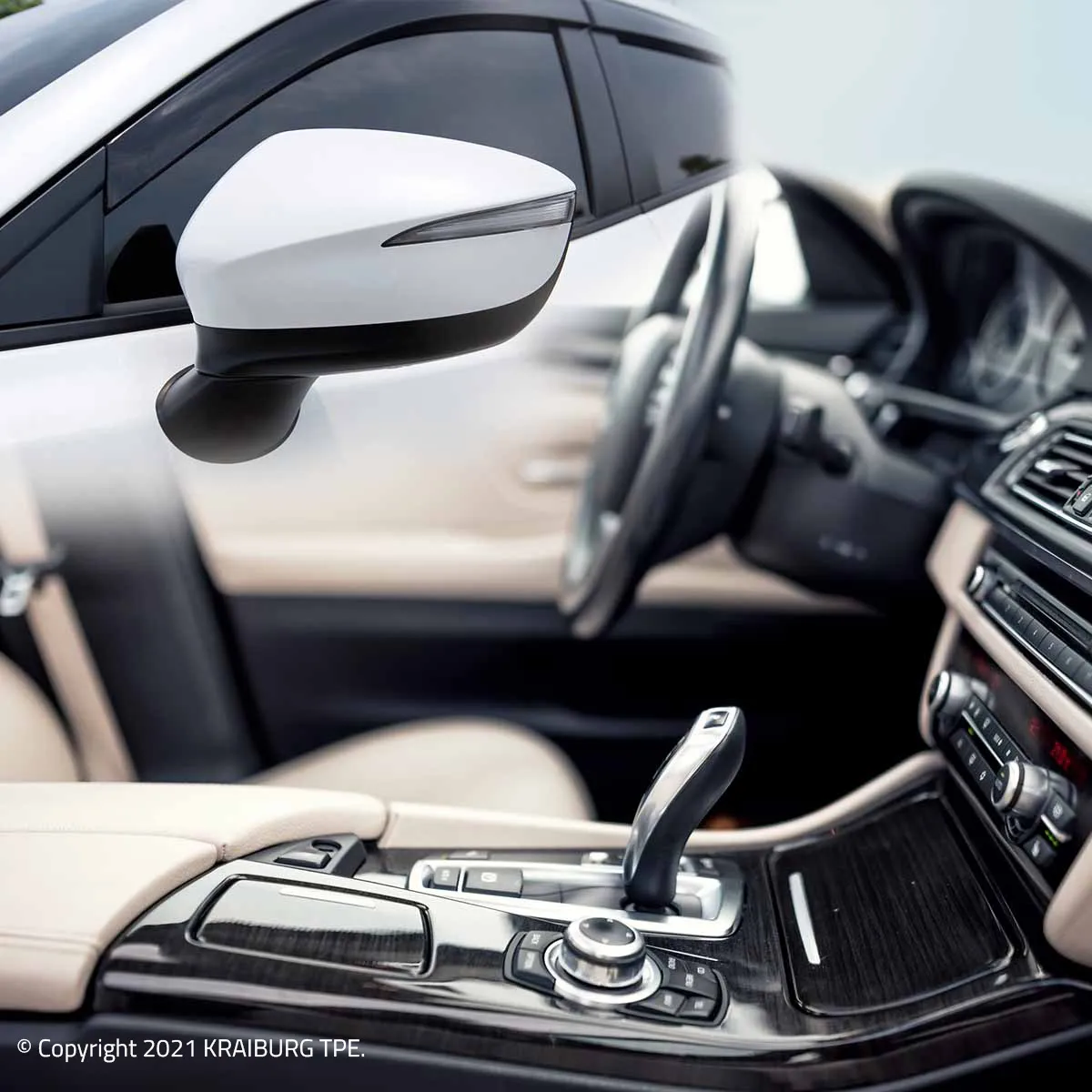 TPE SWITCHING DESIGN AND MATERIAL BENEFITS IN AUTOMOTIVE INTERIOR AND EXTERIOR APPLICATION
Product Details
KRAIBURG TPEs thermoplastic elastomers are designed to meet the highest requirements for automotive interior and exterior applications.

The TPEs meet the low emission standard requirement to satisfy market criteria on VOCs and SVOCs for automotive interiors. Our exclusive TPE compound for the automotive market meets OEM approval from major global automotive standards and passed the Kalahari and Florida testing standard.

Furthermore, the TPEs features include weatherproof, UV radiation, scratch, and abrasion resistance, lightweight with soft touch elements. These features make it suitable for applications such as interior: anti-slip mat, window trims, air-duct component, and for exterior: doorsill panels, side mirror mountings, frames, and etc.

Address
ROOM 1501, TOWER 1,
KERRY EVERBRIGHT CITY
218 TIAN MU ROAD (W) (Postal Code: 200070)