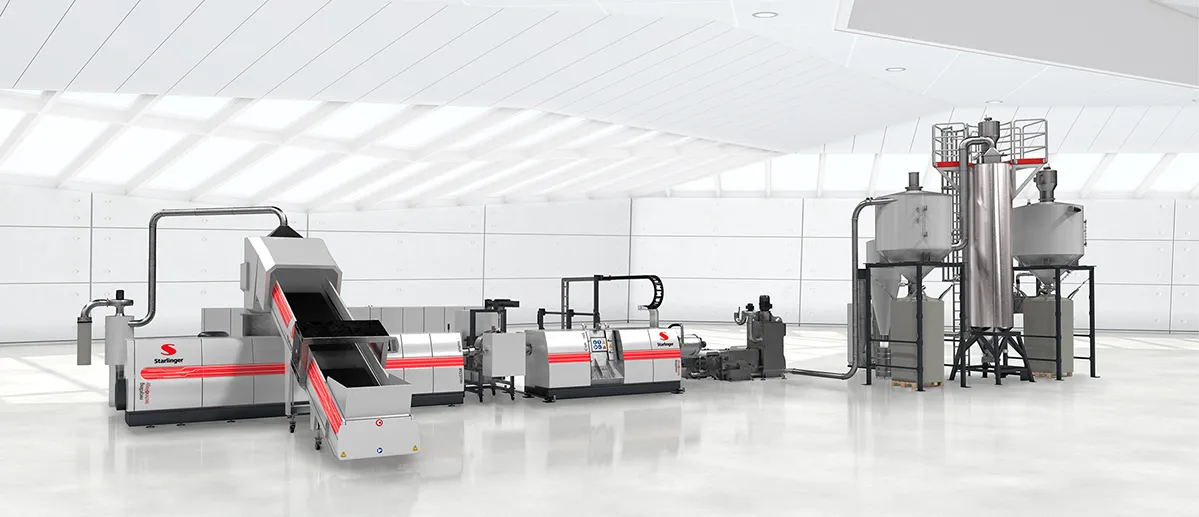 RECYCLING LINE - RECOSTAR DYNAMIC
Product Details
The latest recycling technology for the processing of films, fibers, and washed post-consumer waste from materials such as PE, PP, PET / PES, PA, PLA, PS and PPS.
Ecological, economical, energy-saving

- these are the three keywords to describe the new recoSTAR dynamic recycling line. The pioneering machine concept is characterized by a very energy-efficient production process as well as a high grade of automation, which accounts for reliable and constant production, higher output, and wider range of applications.

The recoSTAR dynamic will also be the first of the Starlinger recycling lines to carry the "rECO" stamp. By using exclusively motors with the best efficiency ratings, energy consumption and CO2 emissions are reduced significantly. Features such as energy recovery systems in various process steps as well as infrared heating further slim down the energy costs for machine operation.
Address
Sonnenuhrgasse 4
Vienna (Postal Code: 1060)