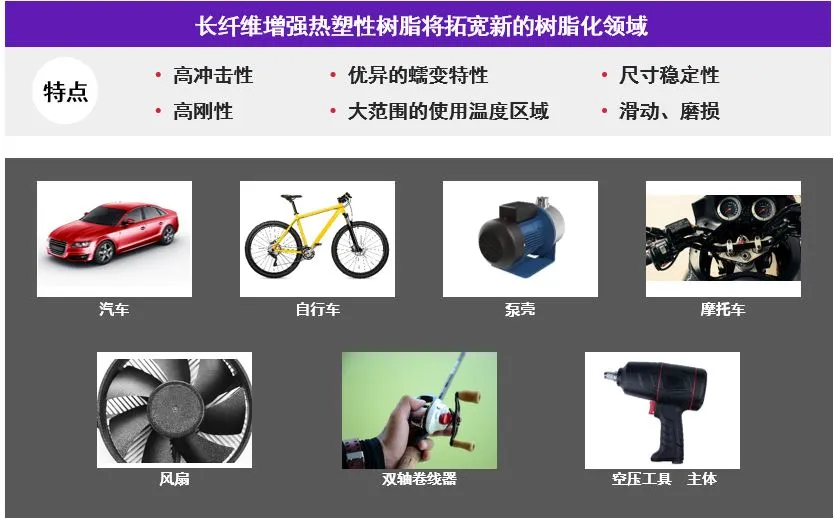 Long Fiber Reinforced Thermoplastics to expand the use of resin to new fields
Product Details
PLASTRON LFT is resin in which reinforcing fibers (glass fibers and carbon fibers) of the same length are incorporated into resin pellets in the same direction. As a material it has both rigidity and high impact strength that were unattainable with conventional fiber-reinforced resins, thus enabling the use of thermoplastic resins in place of metals and fiber-reinforced plastics (FRPs) in a broader range of fields.
It is also a thermoplastic resin that combines different types of long fibers in various resin matrices, enabling the optimal grade selection according to the usage application.
This resin can help reduce weight in a broad range of applications, from industrial products such as industrial-use pump housings and fitting parts of civil engineering pipes to various functional parts and structural members of cars and motorcycles.
Address
3rd Fl, Tower 2, Enterprise Center, 209 Gong He Road, Jing'an District, Shanghai, P.R.China
Website
www.polyplastics-global.com/cn/