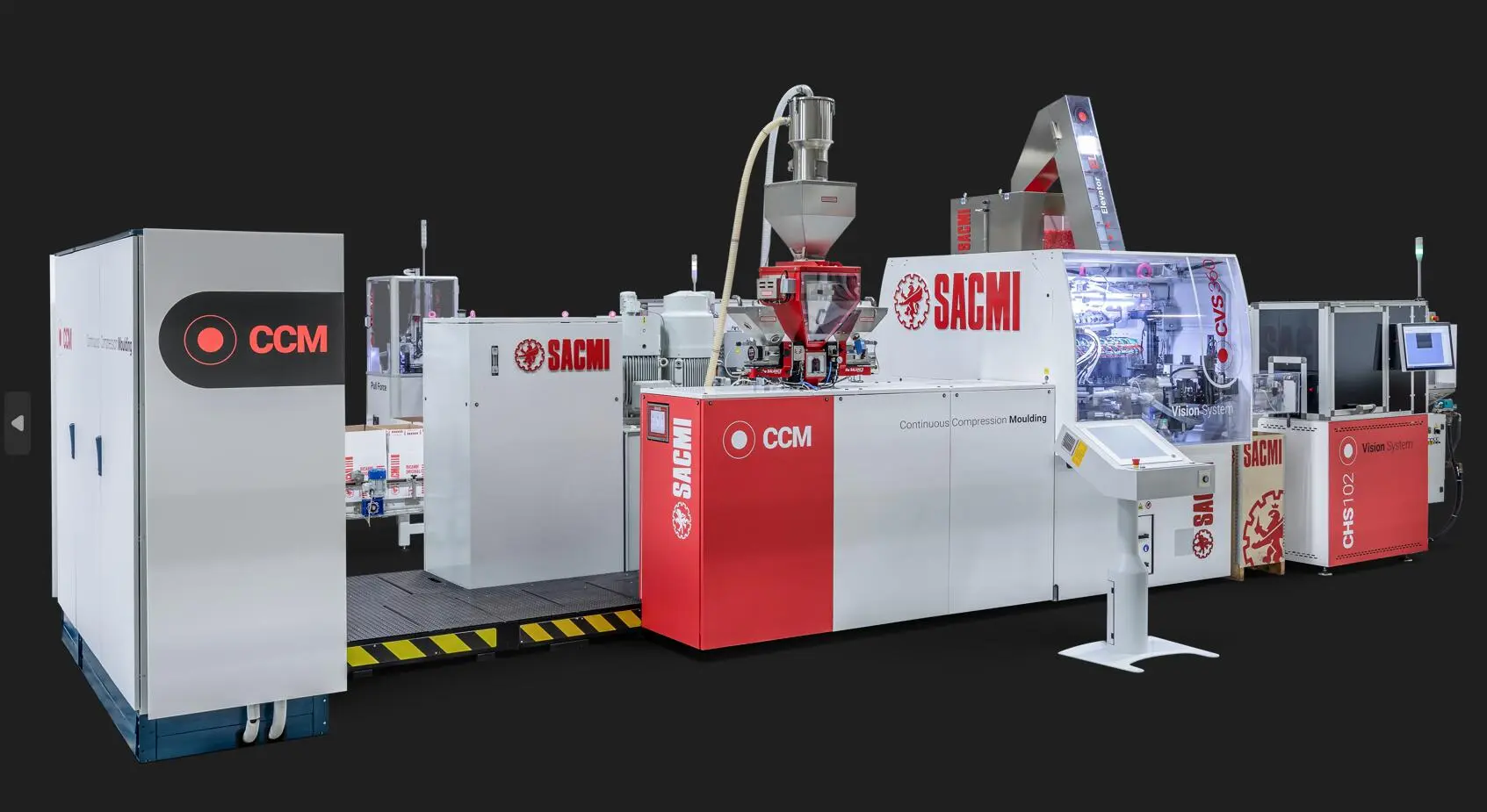 Continuous Compression Molding 4.0
Product Details
1. Advantage
- HIGHER PRODUCTIVITY
- ENERGY SAVINGS
- PRODUCT WITH BETTER MECHANICAL PROPERTIES.
- CONSTANT WEIGHT AND SIZE OF THE PRODUCT
- RAPID, EASY MAINTENANCE
- FAST, ECONOMICAL COLOR CHANGEOVER.

2. The main problems can be settled during production like follows,
- ACCURATE CONTROL OF PELLET INSERTION
- EASY DOSE INSERTION CONTROL
- EASILY DETECTED WEAR
- PROBLEMS CAN BE PREDICTED

3. Application Fields
Compression molding machine enable green, energy-saving and sustainable development in beverage & packaging industry.

Address
Via Selice Prov.le 17/a - 40026 Imola Bologna (Postal Code: 40026)