CHINAPLAS Unveils Today
3,600 Exhibitors Gathers in the Greater Bay Area
Publish Date: 2021/04/13
CHINAPLAS 2021 grandly opens at Shenzhen World Exhibition & Convention Center today (April 13) and this is the first time for the mega show to stage in Shenzhen. With the theme of "New Era • New Potential • Innovation for Sustainability", CHINAPLAS will be held for four days (April 13-16) with more than 3,600 exhibitors from 50 countries and regions. China has effectively prevented and controlled the pandemic, and witnessed vigorous economy recovery. Under these circumstances, the successful opening of CHINAPLAS provides a world stage for the plastics and rubber industries to present the latest innovations while injecting new energy to the development of industries.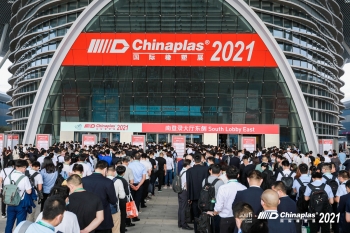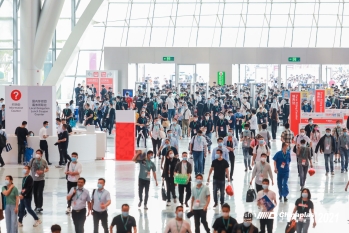 Visitors are entering the fairground of CHINAPLAS 2021
"Under the COVID-19, we are very grateful that CHINAPLAS together with 3,600+ exhibitors will be marching on a large scale of 350,000sqm of exhibition area, and it is the first of its kinds being held after pandemic, and the only international plastics and rubber industries exhibition in 2021," Mr. Stanley Chu, Chairman, Adsale Exhibition Services Ltd., the show organizer, said.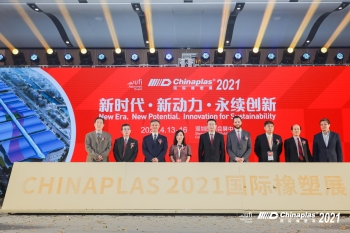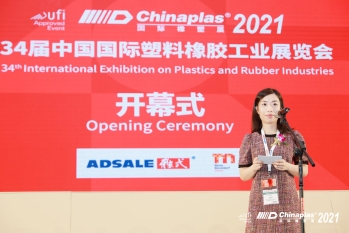 The opening ceremony of CHINAPLAS 2021Innovation in plastics and rubber technologies makes quick response to market demand
Throughout the years, CHINAPLAS has gradually transformed from a trading platform for buyers and sellers to a professional exhibition for advance technologies to facilitate the development of high-end, high-efficiency and high-quality manufacturing. In addition to the hard-core release of outstanding high-performance plastics, smart manufacturing, green and circular solutions, CHINAPLAS also makes great efforts to launch 290+ global and Asian technologies debut, and devotes itself to driving industry innovation and growth. Hot key words such as new infrastructure, 5G, autonomous vehicle, artificial intelligence, unmanned automation, healthcare, etc., have also highlighted the technological improvements, generating extensive demands for upstream materials and manufacturing equipment.
CHINAPLAS focuses on plastics and other major application sectors, and promptly responds to market changes and demands. Entering the 5G era, 5G materials with low dielectric loss, high thermal conductivity and high electromagnetic shielding, such as thermoplastic composite materials for 5G base station filters and PCB board, LCP film grade resin for 5G antenna and ultra-thin cooling fan with groundbreaking innovations are showcased. New energy vehicles are also in its thriving development. New energy vehicles with reliable charging performance, high-performance materials for electronic components and equipment, antibacterial/bacteriostatic technology, etc., are highly sought. Environment-friendly packaging is in urgent need as well. Recycled and biodegradable plastics are under the spotlight, particularly those smart packaging solutions with functions of indication, preservation and user interactions. For medical applications, medical and food grade materials, repeated steam sterilization and 3D printing are highlighted. In addition, innovative plastics technology has also emerged in the building materials, sports and leisure sectors continuously, shaping a better life for mankind.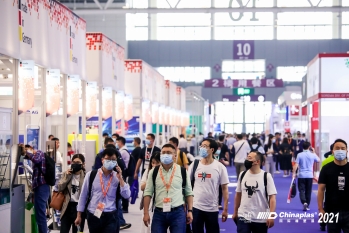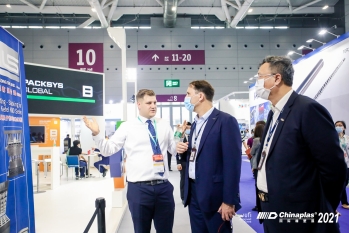 CHINAPLAS is a professional exhibition for advance technologies
China is moving towards high-quality development, which scientific research plays an indispensable role. During the show period, "SciXplore Forum", the first grand event gathering "Super Brains" in polymer industry, will join hands with well-known scientists and academicians to explore the future development trend of polymer and application fields, and share the latest scientific breakthrough.
Technology leads to transform. "Tech Talk", an open forum on plastics and rubber technology, will be held concurrently to help visitors to quickly discover the cutting-edge and hot technologies. More than 30 innovative technologies, under six major themes, including "Intelligent Packaging Solutions", "Novel Eco-friendly Solutions for Plastics", "Automated Precision Manufacturing", etc. will be released.
Market demand for medical and health products has soared significantly in the post-pandemic period. The "Medical Plastics Connect" gathers popular solutions of medical plastics around the world through seminars and Medical Plastics Guidebook, demonstrating the innovations of medical plastics, such as the latest technologies of sterilization resistant & antibacterial materials, biocompatible materials and new technologies for smart healthcare products, etc.
With the theme of "Applications Driving Innovations", the "Applications in Focus" launches 9 application seminars which respond to the rapid change in the market demand. The event will gather well-known brands from the end-user sectors to provide diversified innovative solutions.
Embraces environmental protection and recycling with pioneer technology
It is time for the industries to embrace circular economy, biodegradable plastics, energy saving and emission reduction under the stringent requirements on "CO2 emission peak", "carbon neutrality" and "plastics ban". This is not only hot discussion and challenge for all sectors, but also implies enormous business opportunities for a brand-new market. Many related solutions have become the focus of CHINAPLAS, including 100% biodegradable resins, R-PET and R-PS that can replace new materials, agricultural film recycled particles, single-material solutions, recycling equipment from entry-level to professional-level, eco-friendly extruders and packaging equipment that can be matched with environmentally friendly new materials, etc. "Bioplastics zone", "Recycled Plastics Zone" and "Recycling Technology Zone" have been set up in the exhibition. Meanwhile, a number of events are held to discuss development trends and technological innovations.
One of the signature events, the 2nd edition of "CHINAPLAS x CPRJ Plastics Recycling & Circular Economy Conference and Showcase" was held on the day prior to the opening of CHINAPLAS (April 12) with overwhelming response. With three major themes, namely innovative material technologies and circular economy, advanced recycling technologies closing the loop of industry chain, innovative plastic packaging and sustainable development, the event united the upstream and downstream of the plastics recycling industry chain to discuss the macro trends and hot topics of the global circular economy to achieve sustainable development.
The organizer invited government officials and leading industry organizations, brands, materials and machinery suppliers from all over the world to discuss the international trends and policy guidance of plastics recycling, recycling classification from developed countries and regions, innovative achievements of recycling and utilization, etc., which clearly outlined the landscapes and prospects of the plastics recycling industry in Asia and the rest of the world. The event attracted more than 400 industry elites to participate.
2021 marks the first year of biodegradable resin development in accordance to the 14th Five-Year Plan and it is also the right timing to strengthen the plastics pollution management. "The 8th China International Biodegradable Resin Seminar" will be held during the show to discuss the relevant planning, standards, testing, production technology and application of biodegradable plastics.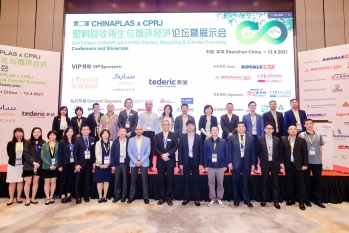 Group photo at "CHINAPLAS x CPRJ Plastics Recycling & Circular Economy Conference and Showcase"Move towards high-quality development with smart manufacturing and industrial design
The pandemic speeds up digitalization significantly, digital economy has become a major driving force for the growth of global economy. How to effectively improve production efficiency and maximize industrial profits, to drive business growth, and enhance automated process and product quality control? CHINAPLAS 2021, with the lineup of renowned exhibitors, launches a large amount of smart manufacturing solutions, such as brand new integrated smart production equipment (the entire production line requires only one person to control), automation and digital production technology and remote control for manufacturing automation enhancement.
"Industry 4.0 Factory of the Future" is being held concurrently at CHINAPLAS, providing the strategy of maximizing efficiency and cost reductions in manufactures. "Smart Factory" is being set up at the fairground, with the joint efforts of leading industry 4.0 technology suppliers from Europe, America, Japan and China, to demonstrate the operation of digital factory by showing the intelligent injection molding production line. The "Manufacturing Intelligence Control Room" connects several onsite machineries and remote factories outside the fairground, including those in Guangdong, Zhejiang, Taiwan, and Singapore, so as to share the production data with the onsite control room. "Scenarios and Workshop" demonstrates practical manufacturing solutions to address the difficulties encountered during the advancement of smart manufacturing.
Industrial design, known as the "Rubik's cube" of industrial development, helps the transformation and upgrading of manufacturing industry and enhances product value and competitiveness. With the acceleration of product upgrading, especially in the electronic and electrical industry, consumers' requirements for product designs continue to increase, which promotes the continuous needs of industrial design among manufacturers. The massive innovative materials technology at CHINAPLAS 2021 provides great support for design inspiration.
The 6th edition of "Design x Innovation" greatly presents the "Asia Creativity in the New Era". It is made up of two major parts, namely, "Design x Innovation Gallery" and "Design Forum", which dedicate to transforming the strong resource advantages in the plastics technology into a source of creativity for product design. In the "Design x Innovation Gallery", numerous creative works of innovative plastics suppliers, industrial designers from Asia, well-known brands and winners of the "China Original Design Award" will unlock inspirations and open ideas for design creativity. In the design forum, design masters and well-known brands will share their successful experiences and discuss about future trends.
Join to create a prosperous event
The exploration and development of the plastics and rubber industries have never stopped. Immense new insights at the exhibition will further demonstrate the infinite potential of plastics and rubber enterprises to nurture new opportunities in the crisis. CHINAPLAS 2021 is taken place from April 13-16. Its mega scale of 350,000sqm of exhibition area, 3,600+ international renowned exhibitors, 3,800+ machine exhibits, and 1,100+ chemical raw material suppliers has become the pride of the industry.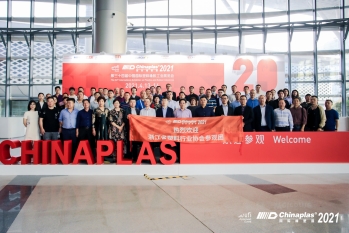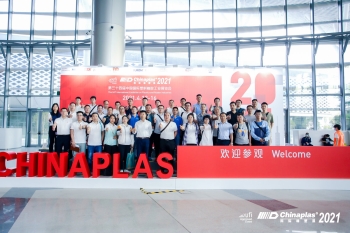 CHINAPLAS is supported by many delegation groups
Last but not least, CHINAPLAS has built an "online + offline" platform, relying on the strong network of media and visitors' resources all over the world, to broadcast live globally. To watch the grand show, please scan the QR code below.
For more details of the show, please visit the official website
www.ChinaplasOnline.com
.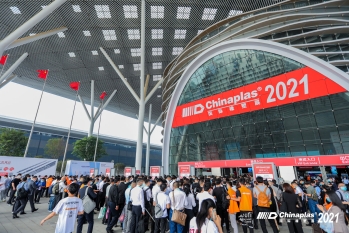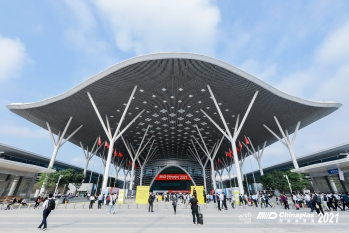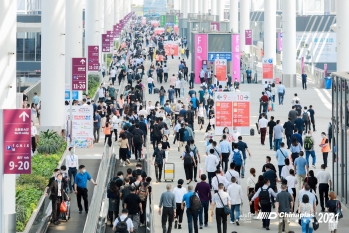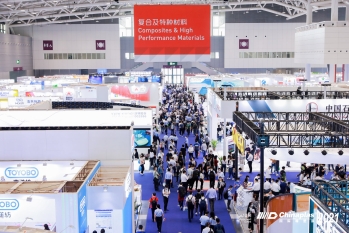 CHINAPLAS 2021 grandly opens at Shenzhen World Exhibition & Convention Center today (April 13) and this is the first time for the mega show to stage in Shenzhen.
PLEASE CLICK HERE FOR: 5 Key Technology Areas in CHINAPLAS 2021 Help You Cope with the Market New Normal
**END**
For media inquiries, please contact:
Hong Kong: Ms. Stella Yuen/Natalie Hui
Tel: (852) 2516 3316
Email:
Chinaplas.pr@adsale.com.hk
Official Website:
www.ChinaplasOnline.com
About CHINAPLAS 2021
CHINAPLAS 2021 is organized by Adsale Exhibition Services Ltd., Beijing Yazhan Exhibition Services Ltd., Adsale Exhibition Services (Shanghai) Ltd., Adsale Exhibition Services Ltd. (Shenzhen) Ltd. and co-organized by China National Light Industry Council - China Plastics Processing Industry Association, China Plastics Machinery Industry Association, Guangdong Plastics Industry Association, Shenzhen Polymer Industry Association and Messe Düsseldorf China Ltd. The event is also supported by various plastics and rubber associations in China and abroad.
First introduced in 1983, CHINAPLAS has been approved by UFI (The Global Association of the Exhibition Industry) since 2006. CHINAPLAS is exclusively sponsored by the Europe's Association for Plastics and Rubber Machinery Manufacturers (EUROMAP) in China for the 31st time. CHINAPLAS is currently Asia's leading plastics and rubber trade fair.