CPS+ eMarketplace, Specialized Online Sourcing & Business Matching Platform for Plastics & Rubber Industries
Publish Date: 2022/03/16
Amidst the pandemic, many buyers are unable to visit overseas trade shows for sourcing and updating technology trends due to travel restriction. The organizer of CHINAPLAS understands the sourcing needs of buyers and proudly launched CPS+ eMarketplace, a specialized online sourcing & business matching platform, serving global buyers looking for plastics and rubber technologies.

CPS+ eMarketplace is powered by CHINAPLAS, world's leading plastics and rubber exhibition with 35+ years, and managed by CHINAPLAS team, who is highly responsive to the market needs and trends. It encompasses full spectrum of advance & innovative products from 4,000+ technology makers, allowing global buyers to engage with suppliers of plastic and rubber materials, machinery, semi-finished products and services from all over the world. Global buyers may view product information, get quotations and communicate their sourcing needs on the platform for precise and quality business matching anytime and anywhere.

Global buyers can use keywords to search their interested products or suppliers and customize the result further with the filters of product category, application, country/region, etc. Buyers may make enquires or request for quotations with one-on-one communications with the targeted suppliers online. In case buyers have no idea on the selection of products, they may also submit sourcing request forms on the platform and the professional team will match the best-suited suppliers and products for them. So far, sourcing requests have been received from Argentina, Australia, Egypt, France, India, Indonesia, Korea, Luxembourg, Mexico, Peru, PR China, Russia, Saudi Arabia, Singapore, USA, etc.

To enhance the sourcing experience and facilitate interaction with suppliers, live chat will be launched soon. Buyers may contact exhibitors directly about their product details and sourcing needs.

Scan the QR Code or visit www.chinaplasonline.com/eMarketplace to submit your sourcing requests and enjoy the matching service!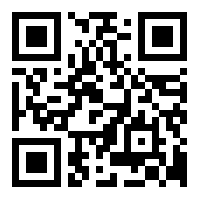 **END**



For media inquiries, please contact:
Hong Kong: Ms. Cynthia Lau
Email:Chinaplas.pr@adsale.com.hk
Official Website: www.ChinaplasOnline.com