CHINAPLAS Virtual Show 2022 Goes Live Today
Connect with Innovative Plastics & Rubber Technology without Travelling Around
Publish Date: 2022/05/25
"CHINAPLAS Virtual Show 2022: Innovative Plastics & Rubber Technology Connects the World", officially goes live today (25 May, 2022). During 25 May – 14 Jun, 2022, in three weeks' time, there are more than 4,000 global plastics and rubber technology suppliers settled in, and over 5,000 products in display at the Virtual Show which we organize for plastics and rubber industries.

In light of the digital economy development, CHINAPLAS organizes the Virtual Show for the first time to expedite the dual circulation of domestic and international markets. The Virtual Show consists of 4 parts: highlights of the innovative plastics and rubber technology of the year, CPS+ eMarketplace, Hot Tech Webinars, and Business e-Match. Buyers from plastics and rubber industries around the world are welcome to join the Virtual Show for discovering advanced technologies.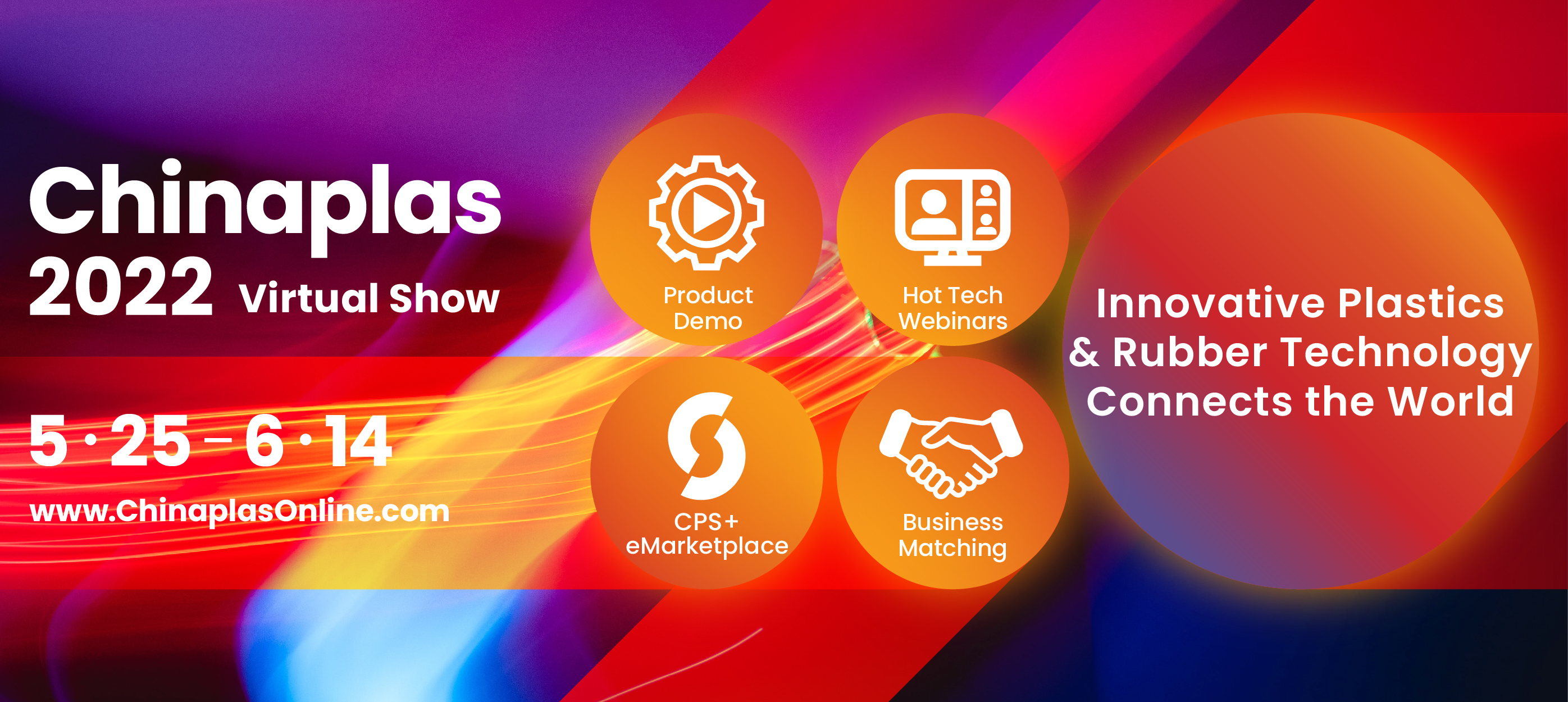 Innovation of the Year: keep abreast of the ever-changing market demand
Nowadays, the manufacturing industry is facing new challenges of high raw material and energy prices, and logistics bottlenecks, etc. There is an increasing demand for companies to embrace innovative solutions to reduce costs, enhance efficiency and improve product competitiveness. Many countries have announced carbon neutrality goals and formulated a roadmap for net-zero carbon emissions, resulting in further increase in the demand for new energy vehicles, photovoltaics, and wind power, driving the growth of new materials. In the meantime, we also see the increasing demand for environmentally friendly and recyclable materials such as plastics and environmentally friendly additives. The manufacturing industry is accelerating digital transformation and upgrading. Precise automation and intelligent production equipment can help tackle the problems of difficult recruiting environment and unstable product quality, while automated process monitoring and quality control can help continuous production, improve quality, reduce costs, and increase efficiency.

From debut technologies in 2021-2022 by leading suppliers of the industry, 30+ outstanding technology products were selected and recognized as the CHINAPLAS Innovation of the Year after overall consideration of factors such as the innovation level, application effectiveness, market concern, etc. They are highly recommended to users of different application industries. In addition, to keep abreast of the ever-changing market demand, downstream enterprises may quickly and precisely search their favorite exhibitors and exhibits among the massive innovative solutions under well-categorized innovative technology themes, including Chinese Technologies in Focus, Digital Manufacturing Solutions, Spray-free and Low-odor Materials & Technologies, Lightweight Technologies, Cutting-edge Techs for Medical & Healthcare, Low Carbon Packaging Trendsetter: Functional Film Technologies, Overseas Technology Highlights: Europe, Overseas Technology Highlights: Japan & Korea, Professionalization, Refinement, Specialization & Innovation - Shining Stars in Plastics & Rubber Industries, etc.



30+ outstanding technology products were selected and recognized as the CHINAPLAS Innovation of the Year

Hot Tech Webinars to discover new perspectives on technology applications
To assist users to overcome technical bottleneck in business expansion, 8 Hot Tech Webinars bring together 40+ speakers from world-renowned enterprises, brand owners and gurus, including Huawei, Sony, Engel, Aurora, Liby, Changan Auto, Delta Electronics, Johnson & Johnson Medical, etc., to share their experience and R&D result on dual-carbon economy and recycling, industry 4.0, 3D printing, industrial design innovation and vehicular intelligentization.



Scan the above QR Code or click here for details and registration.





CPS+ eMarketplace proudly presents the "Live Chat" function
With "Keyword Search", "Contact Suppliers", "Post Sourcing Request" and other functions of CPS+ eMarketplace, the interaction timeliness between the global buyers and suppliers can be greatly improved, and the success rate of trade will also increase. The "Live Chat" function is presented from today to 17 June. Buyers and exhibitors are able to communicate via online chat room and acquire the desired information efficiently. To tackle the language barrier of suppliers and buyers from different countries and regions, the translation function is ready on suppliers' sides.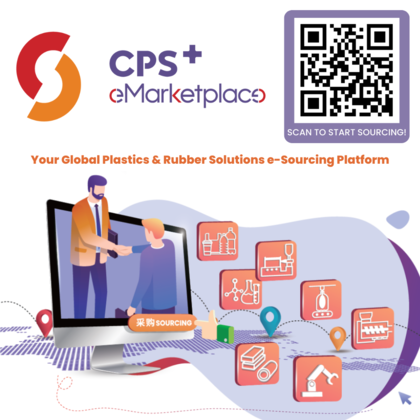 Scan the above QR Code or visit www.chinaplasonline.com/eMarketplace,to submit your sourcing requests and enjoy the matching service!

Business e-Match, where high-quality buyers meet the targeted suppliers
During the Virtual Show, 70 sessions of Business e-Matches will be organized and shall be focused on the market needs of Southeast Asia, assisting buyers from the region in meeting their matched technology suppliers in order to enhance communication efficiency and facilitate the cooperation of both parties. The professional team is dedicated to arrange high-value Business e-Match with competitive suppliers according to the sourcing needs of buyers.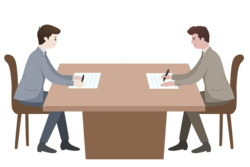 "Our exhibition has received a lot of support from our customers, friends and partners during the intense preparation process. We would like to express our gratitude to our friends in the industry for all their wishes. We sincerely invite all industry professionals to join our Virtual Show share and witness with us another starting point of CHINAPLAS. May I also wish you all a fruitful time at the exhibition!" said Ms. Ada Leung, General Manager of Adsale Exhibition Services Ltd., organizer of CHINAPLAS.

For more information, please visit www.ChinaplasOnline.com 。



**END**


Please click on the photo to download the high-resolution image.
Grateful if we are provided a copy for reference if it is published.
This press release is issued by Adsale Exhibition Services Ltd.

For media enquiries, please contact:
Hong Kong: Ms. Cynthia Lau

Email:Chinaplas.pr@adsale.com.hk
Official Website: www.ChinaplasOnline.com
CPS+ eMarketplace: www.chinaplasonline.com/eMarketplace

CHINAPLAS WeChat: