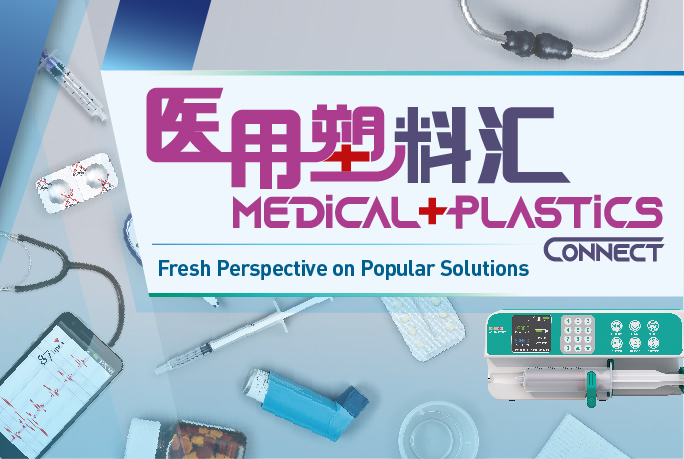 "Medical Plastics Connect" will present the innovations of medical plastics including the latest technologies of sterilization resistant & antibacterial materials, 3D printing & intervention consumables, biocompatible materials and new technologies for intelligent healthcare products etc. Medical device, disposables and pharmaceutical packaging manufacturers can explore the applications of these cutting-edge solutions through 3 sessions of seminar and "Medical Plastics Guidebook".
Medical Plastics Forum
Venue:Meeting Room CC201A, Hall 18 (Level 2)
Language:Mandarin
Target Audience:Medical device, disposables and pharmaceutical packaging manufacturers
A High Performance Clear Medical Grade TPU with Excellent Chemical Resistance-Isoplast®
Gavin Zhang, Senior TS Engineer of Lubrizol Life Science Health, Greater China Region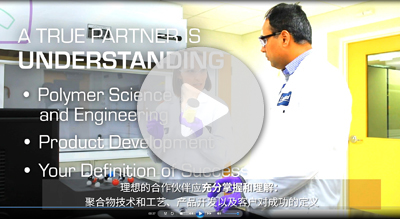 Packaging Solution and Application for Prefilled Syringe
Kai Cao, Sr. FTS Engineer, Amcor – Healthcare
Fast and Efficient Solution for IVD Market
Huan Yin, Business Development Director, Arburg (Shanghai) Co., Ltd.
RJG CoPilot System Helps Medical Injection Molders Reduce Costs and Increase Efficiency
Alex Zhang, RJG China Sales Manager
Biocompatibility and Application of PEEK Bio-Composite Orthopedic Materials
Zhuo Ni, Shenzhen University Professor
Gerresheimer Pharmaceutical Packaging Solution
Cindy Zhang, Senior Sales Manager, Gerresheimer China
International Medical Packaging and Sterilization Forum
Special properties of medical devices, and their expected sterilization methods, intended use, expiry date, transportation and storage, will all affect the design of the packaging system and the selection of materials.
The CHINAPLAS, together with the Medical Device Packaging Professional Committee of China Association for Medical Devices Industry (CAMDI), will jointly hold an international forum on medical packaging and sterilization technology. At the forum, associations, industry experts and leaders of National Medical Products Administration will gather together to share the insights of the latest industry standards, regulations and technological development.
Co-oragniser: China Association for Medical Devices Industry Medical Devices Packaging Committee
Analysis of Sterilized Medical Device Packaging Evaluation and Assessment Points
Zhigang Sun, Center for Certification and Evaluation, Guangdong Drug Administration
Introduction and Update of Global Medical Device Packaging Standards
Lei Qin, Secretary General, China Association for Medical Devices Industry Medical Devices Packaging Committee
Sharing on Medical Device Sterilization Packaging Experience
Yungui Chen, Deputy General Manager, Well Lead Medical Co., Ltd.
Application of Cycle Counting Method in Confirmation of Ethylene Oxide Sterilization Process -- Responding to the Global Problem of Ethylene Oxide Residues
Guiying Yuan, Factory General Manager, Sterigenics Shanghai
Points of Consideration in Medical Device Sterilization Packaging Verification
Dennis Deng, Quality Manager, Amcor Healthcare Packaging - Greater China
The 3rd Biomedical 3D Printing Development Forum
3D printing technology plays an important role in promoting precision surgery and personalized medicine. Biomedicine is considered as one of the most promising fields in the application of 3D printing industry, which has attracted the attention of medical experts, researchers and enterprises related to orthopedics, stomatology and rehabilitation. In order to accelerate the popularization and application of 3D printing technology in the biomedical field, scientific research institutions, universities, medical institutions and enterprises will be invited to conduct in-depth discussions on industrial policies, the latest technology developments and trends, industry developments and applications, and business model innovation of medical 3D printing technology and new materials.
Co-oragniser: Shanghai Additive Manufacturing Association
Applications and Promotion of 3D printing in Clinical Translation facilitated by Medical Engineering
Wenbo Zhang, Associate Director, Shanghai Jiao Tong University Medical 3D Printing Innovation Research Center
Personalized Medicine and 3D Printing Technology
Yongqiang Hao, Director, Shanghai Research Center of Clinical Translation Engineering of Medical 3D Printing Technology
Applications of 3D Printing in Knee Joint Surgery
Chaohui Li, Director, Foshan Chancheng Central Hospital Medical 3D Printing Center
Applications of PEEK (replacement of Titanium Alloys) in Medical 3D Printing
Jianhui Xu, General Manager, 3DPRO Technology
Applications of 3D printing in Orthopedics
Chen Chen, General Manager, 泓锐智能技术发展(惠州)有限公司
Digitalized Design of Medical Rehabilition Aids and Exploration of 3D Printing Applications
Lin Yang, Business Director, Raise 3D Technologies, Inc.
Free Entry, Pre-register Now!
Medical Plastics Forum Technology Snapshots
Medical Plastics Guidebook
Rich content includes Medical Plastic Solution Highlights, list of Medical Plastics Solution Providers in CHINAPLAS 2021, Feature Articles etc.
Click here to download the Medical Plastics Guidebook, take a glance on all popular solution
Event Organizer:
Forum Co-organizer:


Media Partners:
Enquiries:
Adsale Exhibition Services Ltd.